Machine Gun Kelly's Aston Martin Recovered One Week After Being Stolen In Los Angeles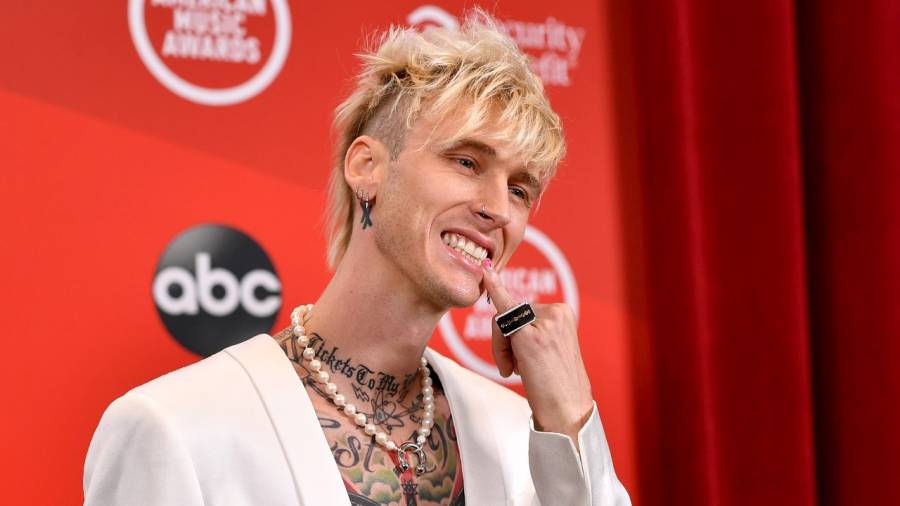 Machine Gun Kelly's Aston Martin was stolen from his Los Angeles home earlier this month, but luckily, it's been recovered with no damage.
TMZ reported that cops spotted the purple whip when it drove past them on Sunday night (December 14). When they got a chance to follow up and search for it, they found it running and abandoned in someone's driveway nearby. No suspect was captured, but the car was impounded and is waiting for the Tickets To My Downfall artist to pick it up.
View this post on Instagram
The news the car was missing was leaked by MGK's former neighbor, Bravo personality Jeff Lewis, last week. The Flipping Out star owns the house across the street from the rapper and now rents it out to new occupants, and he revealed on his SiriusXM show that they'd called him to ask if their security cameras could help capture the assailant. (They couldn't.)
Lewis and MGK had a hilarious history of feuding prior to Lewis moving out, which he documented early on in the quarantine.
View this post on Instagram
Aside from the brief hiccup with his car, it's been an otherwise great year for the 30-year-old Cleveland native. In October, his Tickets to My Downfall album made for his first No. 1 debut on the Billboard 200 with 126,000 album-equivalent units sold. The effort saw Kelly fully pivot to pop-rock, though he's confirmed he'll still be releasing rap albums as well.
Revisit Tickets to My Downfall below.