Madlib Laments Current Mainstream Rap: 'Most Of The Music Today Is Telling You Bad Things To Do'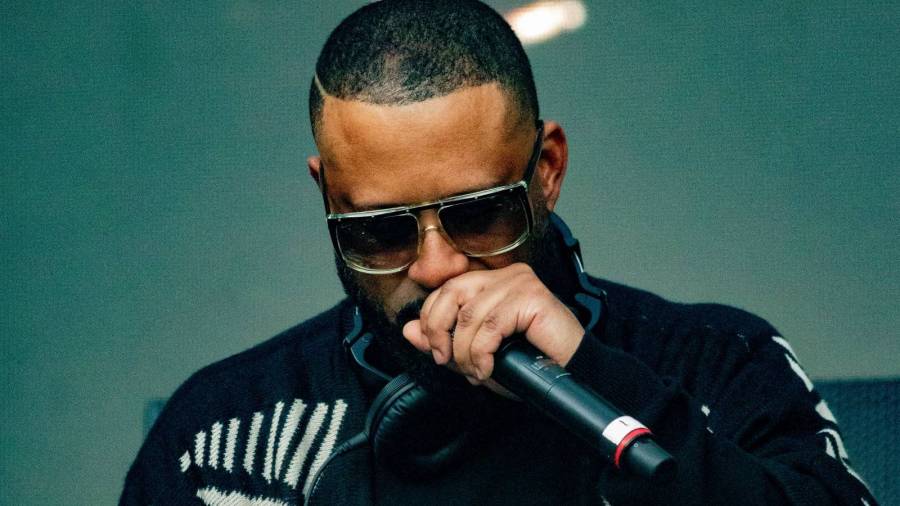 Madlib is a bona fide Hip Hop vet and his music goes way beyond his collaborations with Freddie Gibbs. The lauded producer has collaborated with the late J Dilla, Kanye West, Erykah Badu and Guilty Simpson, just to name a few.
On Friday (January 29), the 47-year-old West Coast native unleashed his new instrumental album Sound Ancestors and sat down with The Guardian to discuss the project.
During the conversation, Madlib spoke about how current mainstream rap differs from the Hip Hop he grew up on in the '80s and '90s. Simply put, he wants to know where the revolutionary voices in the same vein as Public Enemy are and why we aren't hearing more of them.
"Rap music right now should be like Public Enemy stuff, but it's just not there," he said. "I wish it was more like how it was in the earlier days when I was coming up. My influences. Real music. Music can teach you … things not to do. Most of the music today is telling you bad things to do. My type of Hip Hop can help you grow up."
Madlib, who crafted the critically acclaimed Madvillainy album with the late MF DOOM in 2004, also spoke about the profound loss, admitting he was still in disbelief.
"[DOOM was] a brother, a guy that took time to hang out, call me all the time," he said. "Everybody's still learning off of him. Last week I saw five of DOOM's albums on the top charts, and it's sad to say but that wouldn't happen if he was here."
While Madlib is here, he plans continue paying homage to those Hip Hop greats who've passed on, including Dilla. Even though he stopped writing rhymes after Dilla's 2006 death, he's still a part of his music journey. In fact, he has a track called "Two for 2 – For Dilla" on Sound Ancestors. 
Elsewhere in the interview, Madlib confessed he turned down the opportunity to work on Kendrick Lamar's magnum opus To Pimp A Butterfly but noted it "probably wouldn't have worked out anyway" because he's like "a sore thumb." Not even working with Gibbs did he meet up in the studio, rather they just "exchanged ideas."
In terms of the rumored Madvillainy sequel — which Stones Throw Records founder Peanut Butter Wolf recently said was "85 percent done" — Madlib is doubtful that will ever come to fruition but acknowledged its fate is in the label's hands.
"It's not even in a complete form," he said. "He didn't add his touch to it. So it just seems like a bunch of demos to me. He finished vocals but we didn't add other elements that made Madvillain what it was. Even if I wanted to put it somewhere, I can't put it out."
Check out Sound Ancestors above.