Ma$e Addresses JAY-Z Subliminally Dissing Him On 'Imaginary Players'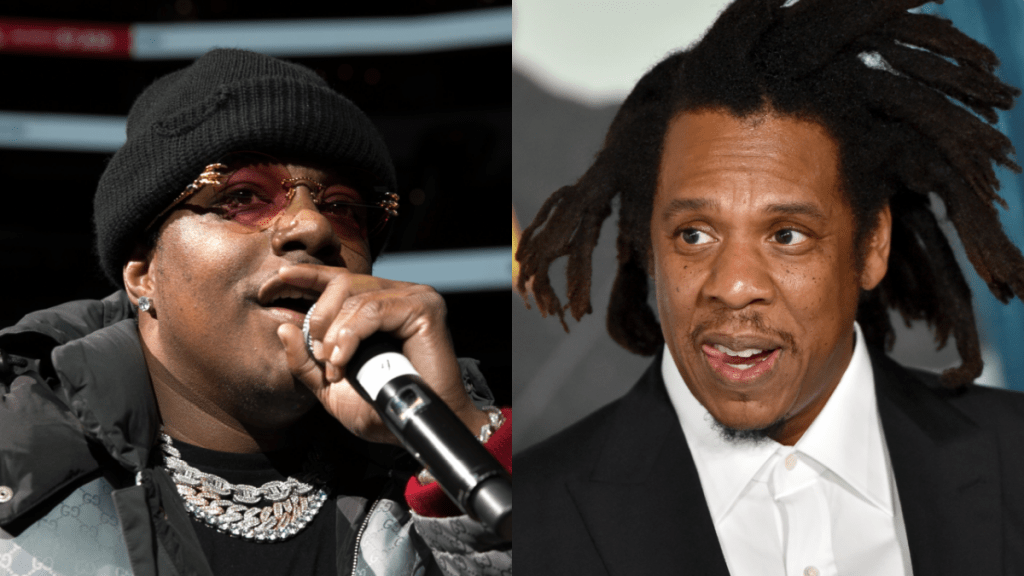 Ma$e has finally addressed the long-running rumors that JAY-Z subliminally dissed him on his 1997 track "Imaginary Players."
During a recent appearance on the Million Dollaz Worth of Game podcast, the former Bad Boy rapper said he believes Hov was talking about him when he rapped, "Those ain't Rolex diamonds, what the fuck you done to that?" on the In My Lifetime, Vol. 1 cut.
The Harlem native seemingly fired back with subtle shots of his own on 112's 1998 hit "Love Me," rapping, "What we hear is platinum that, platinum this/Platinum whips, nobody got no platinum hits."
Almost 25 years later, Ma$e admitted he might've been "out of pocket" during his back-and-forth with JAY-Z.
"I think I said something on a record and people kind of put it towards Hov, when really I was just trying to be the best," he said. "'Cause me and Hov and Busta, we all dropped on the same day. And after my joint sold, I was just talking crazy everywhere, so I might've got out of pocket. I was 19, 20, I'm feeling it!"
View this post on Instagram
As for JAY-Z's Rolex diamonds line, Ma$e recalled being early to the bust down trend after being inspired by a custom piece Jacob The Jeweler made for his former Bad Boy labelmate Biggie.
"Jacob had did a watch for Big where it had diamonds in the middle and I told Jacob, 'Yo Jacob, I wanna do diamonds on the whole watch," he explained. "Once I got the Rolex, I was like, 'Yo this is crazy.' When he said, 'Those are Rolex diamonds,' they were still real diamonds; they just wasn't factory.
"[JAY-Z] was talking about me because at that time, I don't think nobody saw nobody get that flamboyant with the Rollie."
During an interview with MTV's RapFix Live in 2012, Ma$e revealed his and JAY-Z's rivarly was actually over a woman named Arion, who he had a fling with and appeared on a skit on his 1997 debut album Harlem World.
The thing is, Arion was dating a member of the Roc-A-Fella crew at the time, creating tension between him, Hov and Dame Dash.
"All my beefs are over either some girl that went wrong," he said. "I guess Jay inherited it because me and him never really had a problem. He said something, I said something back and that was about it."
Elsewhere in his Million Dollaz Worth of Game interview, Ma$e explained his "disdain" for Diddy, who he claimed never paid him or credited him properly, despite coming up with hits like "Mo Money Mo Problems."
"I never got paid what I was worth and I never got the respect I was worth," he said. "So the disdain is like, 'You're tryna keep me here, n-gga? I'm not here. All my peers is up here. All my peers are bosses.'"
He added: "Puff would go out and party and I would be in the studio writing the records. And then I'd just come back and say, he'll say this is his part or this is that part, but I was the person creating it all. I mean, from the lyrical standpoint, whether somebody did the beats, and even 'Mo Money Mo Problems' – I came up with that."