Ma$e's 'Harlem World' Gets Fivio Foreign Photoshop Treatment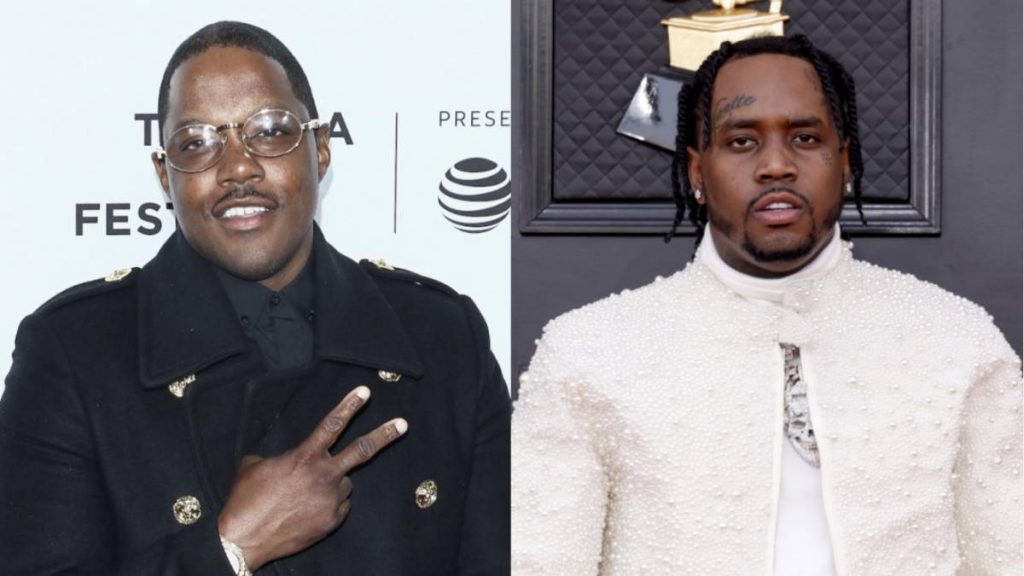 Ma$e and Fivio Foreign have been going back and forth with each other over the past few weeks, and now a fan has made light of the drama with some new photoshop art.
Earlier this month, Fivio teased the release of a new single that samples Ma$e's 1997 classic "What You Want." The Brooklyn rapper posted a video of himself and a woman sitting in the studio while the new song plays in the background.
Fivio hopped on social media again a week later to continue promoting the record, but this time making the bold claim that he was "single handedly bringing n-ggas bacc to life," alluding to Ma$e's recent resurgence.
Ma$e's "What You Want" is taken from the former Bad Boy rapper's debut album Harlem World, which was released in October 1997 and features tracks such as "Feels So Good," "24 Hours To Live," and "Will They Die 4 U?"
On Friday (August 12), DJ Akademiks posted the cover art for the album — but with a Fivio Foreign spin.
The new version sees Ma$e's face replaced with the Brooklyn drill rapper's. The Harlem World tattoo that Ma$e sports in the original has been replaced with one that reads: "Brooklyn World 5000." The title of the album has also been changed to "Tell Me," in honor of Fivio's forthcoming single.
It's currently not clear who put the photoshop together, but you can check it out below:
View this post on Instagram
The Fivio Foreign and Ma$e drama began last month when Fivio alleged the former Bad Boy Records rapper had him locked into a questionable recording contract with his RichFish Records imprint.
The Brooklyn rapper spoke about a $5,000 advance he received from Ma$e after signing to the label during his visit to Gillie Da Kid and Wallo's Million Dollaz Worth Of Game podcast.
Ma$e addressed the situation during his own meet-up with Gille and Wallo, claiming that although he did give Fivio $5,000 to start off with, the drill rapper received up to $750,000 in total.
While Fivio doesn't seem too interested in patching things up, Ma$e was able to bury the hatchet with his former rival Cam'ron. The Harlem native let Gillie and Wallo know how much he regretted letting their relationship fall apart, but it seems like all is good now after a clip surfaced online showing Ma$e on the phone with Cam.
Ma$e, who smiles throughout the video, asked Cam'ron: "Killa, what's good?" followed by a laugh. After Cam responded, Ma$e asked: "Where's Mr. Petty at these days?" seemingly in reference to "Dinner Time," a 2017 diss record aimed at Ma$e on which Cam called himself petty.
The clip ended with the two rappers laughing over the phone and Killa writing multiple hands up emojis in the comments.