Maino & Jim Jones Show Off Their Diamond Door Knocker Pendants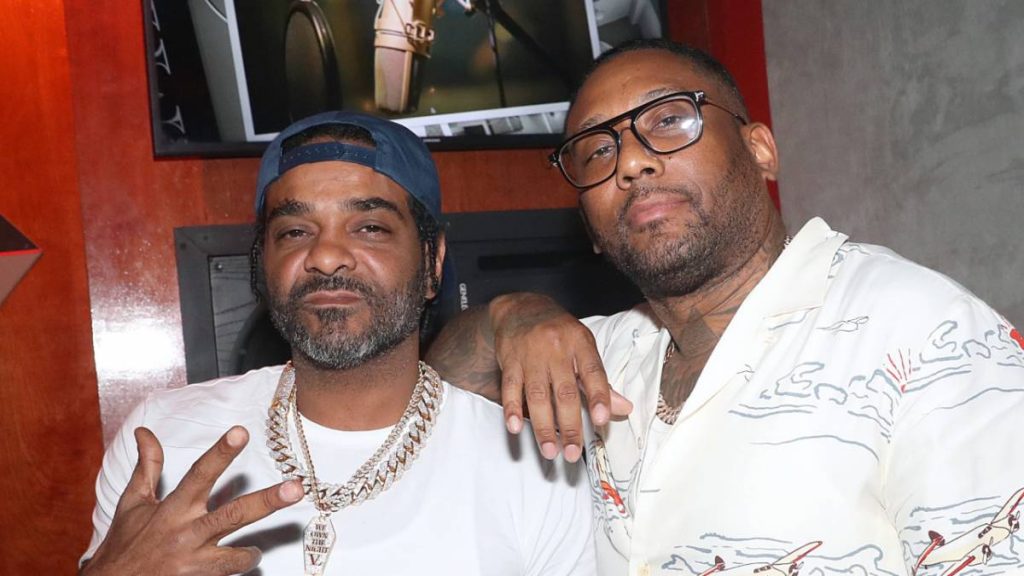 Maino and Jim Jones have been jewelery shopping, picking up a pair of matching diamond-encrusted door knocker pendants which they've rushed to social media to show off.
A staple in New York City, door knockers have been heard by many generations growing up in the Big Apple. The brass objects were mostly found in NYC housing projects and when knocked could be heard through different floors.
Both Jimmy and Maino know that sound all too well as they grew up in housing projects in Harlem and Brooklyn, respectively. As the duo Lobby Boyz, the pair embraced their upbringing on their recent self-titled joint album, and they're further celebrating the housing projects lifestyle with some new ice too.
On Monday (July 18), Maino hopped on Instagram to show off the new diamond door knocker pendants he and Jim Jones had made by Mazza New York jewelers.
"This represents the struggle right here. In case you don't understand what this is, this is a gold-flooded, diamond-encrusted ocean," Maino said as Capo moved the handle to make a knocking sound with the pendant. "If you understand the struggle, understand the pain, you understand coming from New York City housing, this is apartment 2B, where I grew up with my mother, my father and my brother."
He added: "Lobby Boyz, you know. Louis Armstrong Houses, Nostrand Avenue apartment 2B. It ain't where you at it's how you started and where you going. We come from the bottom and we got things to say, and we trying to get out and inspire other people."
View this post on Instagram
Jim Jones had a much more in-your-face reaction while showing off the pendants as he faced criticism for announcing he was doing a joint album with Maino. Capo views the new group, the album and now the pendants as trophies since the Lobby Boyz surprised almost everyone with their project.
"These is trophies," Jim said. "Y'all was acting like I was crazy when I said I was going to do the album with Maino. We going Lobby Boyz on you n-ggas. What? What happened now? Big trophies n-gga we won. We up and we won."
Maino then claimed "Slide" landed at No. 50 but didn't specify which chart it was on. Jim said it was on the Billboard Hot 100, but the song currently in that spot is "Bad Habit" by Steve Lacy.
Relive the music video for "Slide" below: