Mario Judah's Playboy Carti 'Tribute' Has Fans On Twitter Going Nuts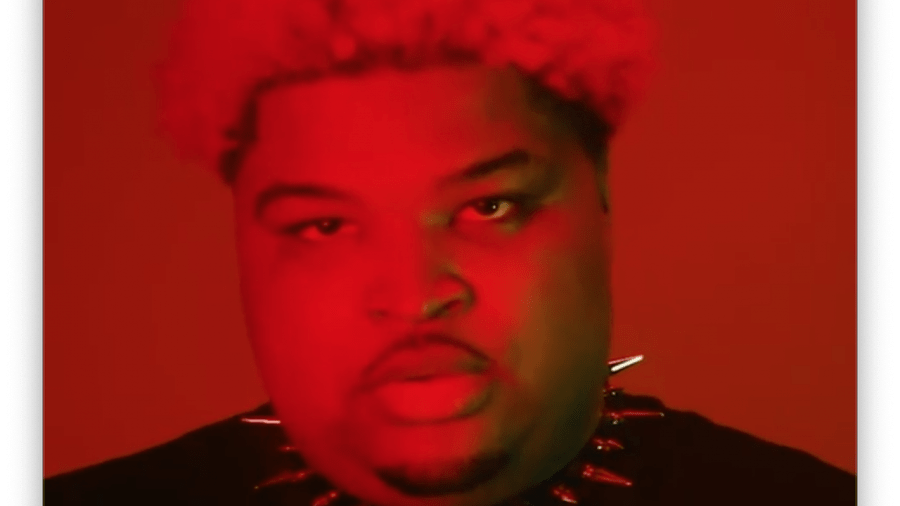 Mario Judah issued an ultimatium to Playboi Carti over the release of Carti's Whole Lotta Red album and when the "Magnolia" rapper failed to deliver, Judah decided to release his own Whole Lotta Red.
Led by the viral star's new single "Bih Yah," the four-track "tribute" to Carti features Judah songs such as "Luv My Slatts," "Bean & Lean" and "Figi Freestyle." The entire project finds Judah doing his best Carti impersonation after pleading like many diehard fans for the release of the Georgia rapper's long-awaited third album Whole Lotta Red. Listen to Judah's version of WLR below.
"Before I blew up, I was one of the fans in his comments section," Judah told Complex about his connection to Carti. "I was like, "Bro, drop Whole Lotta Red! Drop Whole Lotta Red!" And I used to always think, "What could possibly be done to get this man to drop his album?"
He added, "Everything I'm doing now is just trying to get this man to drop this album. I honestly don't know what people might think about what I'm doing. But everybody has been glad that I've been doing it, because we're starting to see results."
On Thursday (December 10), Carti himself took to Instagram to give fans news on the follow up to 2018's Die Lit after initially revealing the album was turned in to his label in November.
"i kAnT bELieVE mY ALBUm iS AbOUT 2 dRoP," he wrote. "wTF ps . i goT A tANK @ THe cAsTLE n0w thx. YE."
The oft-delayed Whole Lotta Red has seen plenty of names chime in to give updates in regards to its eventual release date. On Thursday (December 10), media personality Akademiks announced Carti's project would arrive on Christmas Day after proclaiming he had to "sell his soul" in order to nab the exclusive information. On top of the WLR release date news, Akademiks revealed Kanye West would serve as executive producer.
Carti fans have taken to Twitter all week to detail how Judah was promoting Whole Lotta Red better than Carti was and snarkily responding to Judah's antics. Once Judah's "Bih Yah" dropped, the single quickly amassed views on Twitter before being taken down from YouTube due to a copyright claim.
"The fact Mario Judah just straight jacked Carti's flow and stole his rollout is SENDING ME," one user wrote on December 6.
The fact that Mario Judah just straight jacked Carti's flow and stole his rollout is SENDING me 😭😭😭😭 pic.twitter.com/JlNKXvI5ht

— Prince of Roads (@princeofroads) December 7, 2020
See more reactions to Judah's WLR antics below.
Mario Judah writing, producing, clipping and performing WLR all himself like pic.twitter.com/JuOlzFWvR9

— FlexyVal ®️ ➐ (@FlexyVlone) December 7, 2020
how this album got me feeling pic.twitter.com/34CqpNTSOi

— dak 😈 (@dakdownbad) December 12, 2020
How Playboi carti listening to Mario Judah version of WLR pic.twitter.com/RaXOfQVlSs

— Noah Da Boat 🌧🚤 (@Noah_Da_Boat) December 7, 2020
LETS FUCKING GOOOOO pic.twitter.com/T7oyACmY8j

— Kufi🤴🏾 (@KufiJoab) December 12, 2020
Mario Judah dropped before Carti again pic.twitter.com/8aIabkaqlK

— memory lane (@bitchim999) December 12, 2020
Playboi Carti watching fans enjoy Mario Judah song pic.twitter.com/ec0OIDCm7l

— IG: PlayboiKale (@playboikalee) December 7, 2020
Playboi Carti listening to Mario Judah new song pic.twitter.com/eR3bHgLf0M

— Flight's Burner (@FRBurnerAcct) December 7, 2020
I wonder what Carti thinks of Mario Judah

— Cole Bennett (@_ColeBennett_) December 8, 2020
Mario Judah does Carti better than Carti does Carti pic.twitter.com/fLQAMxG8zz

— AJ 🅴 (@aj_dominus) December 11, 2020
Mario Judah dropped Carti album before Carti could 😭😭 WLR AOTY pic.twitter.com/uVDyOi0Mx9

— ROSE (@FuckRxse_) December 12, 2020