Mavi Announces Sophomore Album & Drops Video For 'Baking Soda'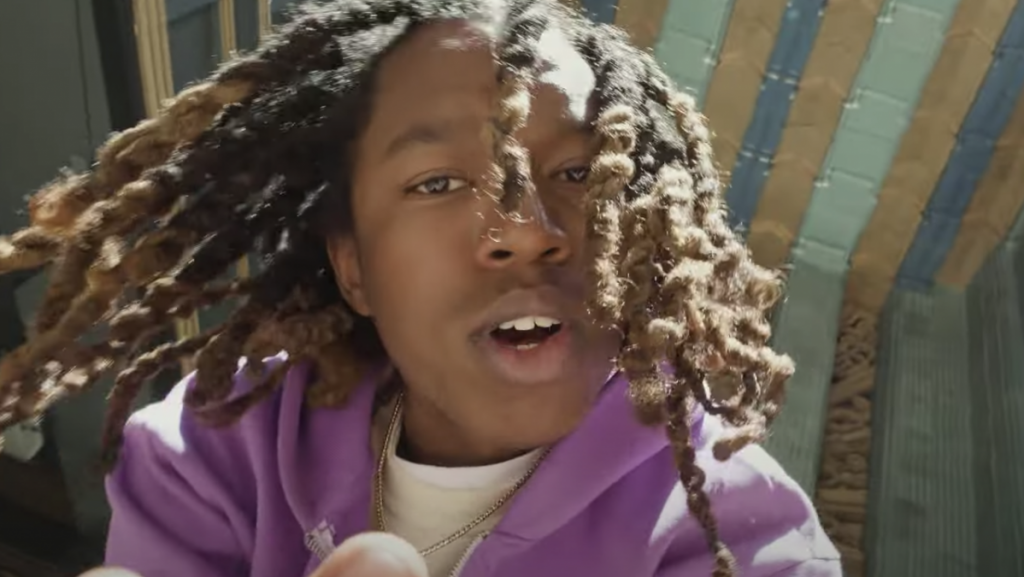 Mavi is gearing up for the release of his long-awaited sophomore album, Laughing So Hard It Hurts.
While the project is slated to arrive next month, the 2022 HipHopDX Rising Star delivered on Friday (September 23) the visual to lead single "Baking Soda."
For the simplistic Brick-directed clip, the Charlotte native rides around in a purple zip-up jacket with a graphic reading: "No Bitch-Assness," a phrase once popularized by Diddy nearly 15 years ago.
Watch the Brick-directed video for "Baking Soda" below:
Mavi's last LP was 2019's Let the Sun Talk, but he did drop off an EP last year to hold fans over.
"*exhales* my second album, "laughing so hard, it hurts", will be available everywhere october 14, 2022," he wrote when announcing the LP last week. "It is an accumulation of unsayable goodbyes, a veneration of laughter that defies despair, a wreath of High John and hemlock. there are a great many people, whom i will thank all individually at a later time, that i couldn't dream of this realization without.
"I revere and love you all and i just want to make you proud and make good on my promise. and to everyone who may hear this record, for loving me in spite of myself, i owe you life. so, allow me to speak it! we were not made eternally to weep. Thank You God."
The aforementioned "Baking Soda" is the only single to be released already out of the 16 total tracks making the project. There will be a solo feature gracing the LP as well with a guest appearance from Amindi.
Check out the album's tracklisting below:
01. "High John"
02. "Spoiled Brat"
03. "Baking Soda"
04. "Doves"
05. "Quiet On Set"
06. "3 Left Feet"
07. "My Good Ghosts"
08. "Reason!"
09. "Hemlock"
10. "Having My Way"
11. "Known Unknowns"
12. "Trip" (feat. Amindi)
13. "Opportunity Kids"
14. "The Inconvenient Truth"
15. "Chinese Finger Trap"
16. "Last Laugh"
Laughing So Hard It Hurts arrives October 14.