Maxo Kream Announces 'Weight Of The World' Album With Tyler, The Creator Collab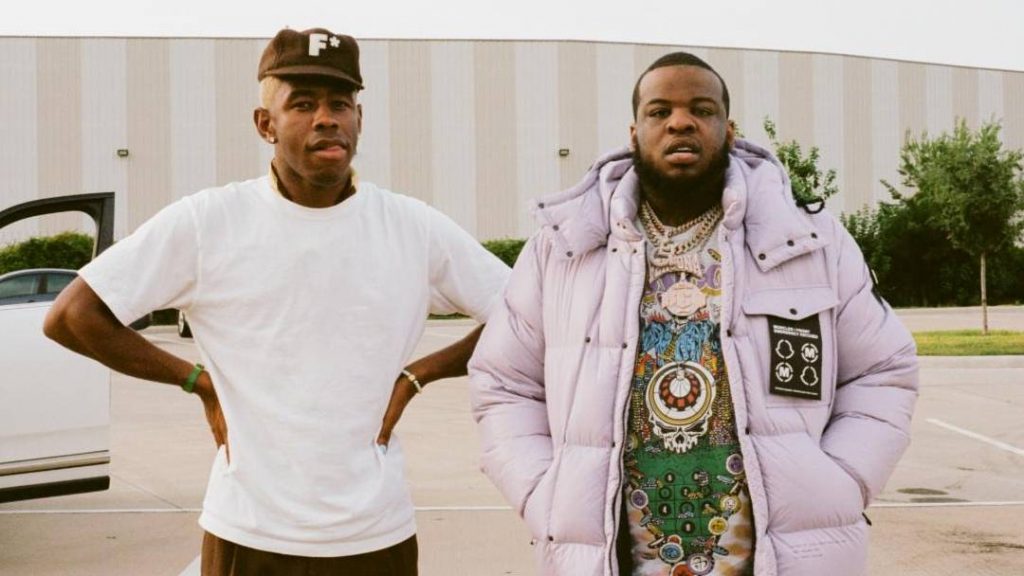 Houston rapper Maxo Kream and Tyler, The Creator have returned with a new single called "Big Persona," less than 24 hours after teasing the collaboration on social media.
The accompanying video finds the Odd Future alum posted up in front of white Rolls-Royce as he raps about spending "one million for the summer house" and his Grammy Award win for 2019's IGOR in the opening verse.
Meanwhile, Maxo Kream flexes, too, spitting about moving his "mom out the hood" and "chillin' by the lake" as he rubs his girl's pregnant belly. The roughly 2:12-minute affair is over almost as fast as it starts but brilliantly adheres to the song's title.
Persona also has another deeper meaning; it's the name of Maxo's streetwear brand and a way to honor his late brother who passed last year. In an August interview with Complex, Maxo Kream touched on his death, saying at the time, "It didn't affect my creativity. You got to take everything day-to-day, bro. We're all human, ain't nobody invincible. We all got feelings. It's just day-to-day. Even with that, I feel like with something that close, you never fully grieve. It's just stages and levels.
"Certain outbursts, but at the same time, you just have to take it day-to-day. That's why I said I grew stronger mentally. It's a mental thing. Having a death in the quarantine, it takes a strong person to come out of this shit with an album ready to go. Boots laced up.
"Big Persona" comes from Maxo Kream's forthcoming Weight Of The World album, which is expected to arrive in October.
Check it out below and find the download here.