MC Eiht Recalls Suge Knight Confronting Him At His Mother's House During DJ Quik Beef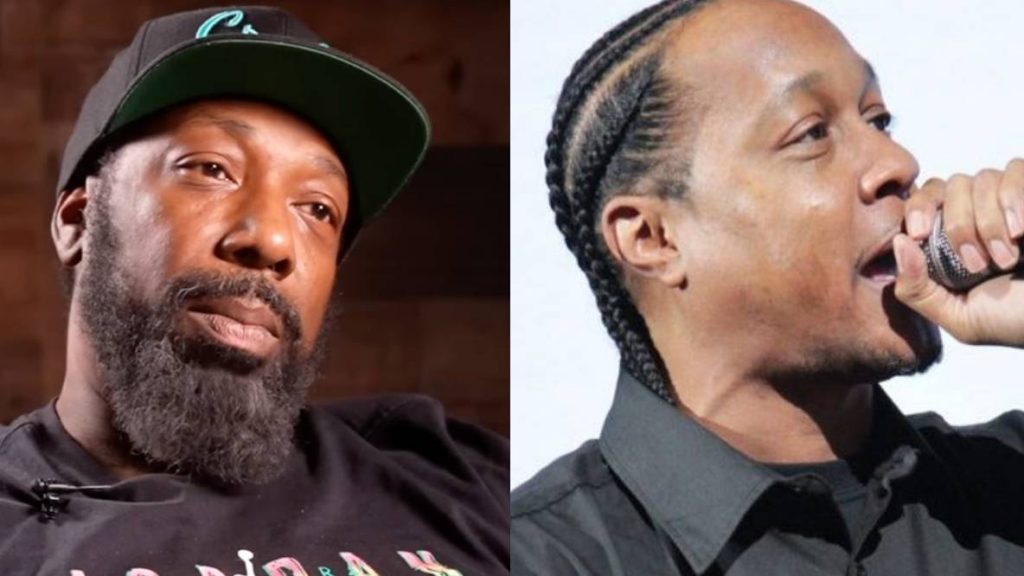 Los Angeles, CA – MC Eiht and DJ Quik's former beef has been well-documented over the years, but the Compton's Most Wanted rapper has added some more color to the saga.
Speaking to The Art of Dialogue, Eiht recalled former Death Row Records CEO Suge Knight confronting him outside his mother's house, which happened to be right across the street from Knight's mother's house.
"I had one interaction with Suge," he began. "I wouldn't say it was on a negative — back in the days, when I was having my little spat with Quik — this is way before we got cool […] Back in my heyday, I was a Crip; he was a Blood. Suge and them was Bloods. That was just the nature of Compton.
"Unfortunately, my mom had moved into a neighborhood that happened to be right across the street from Suge's mom. So me being who I was and everybody knowing the situation, I would still pull up over to my mom's house and they knew when I was over there."
One day, MC Eiht was visiting his mother when Suge Knight rolled up. Eiht wasn't exactly sure what was going to happen, but there's a sense he was somewhat relived by what Knight had to say.
"There was one situation when me and the Quik thing was going on and there was a lot back and forth 'cause I was a dude who still hung out in Compton, they still hung out, everybody still hung out in Compton," he continued. "I had Suge pull up on me one day while I was by my mom's house.
"He told me to pull over and a couple of dudes walked up on my car, and he just wanted to tell me as far as the situation that was going down with me and Quik, the affiliations, it wouldn't be trickled over into my mom's place of residence."
He added: "That was just the clarification I got from him that I didn't have to worry about anything going down while my mom was living in their neighborhood."
When asked why he and Quik were feuding, Eiht said it essentially came down to their opposing gang affiliations.
"We just had neighborhood beef," he said. "I was rapping, he was rapping. I was a Crip, he was a Blood, so it just basically just boiled down to that. We were from two different neighborhoods and we were rappers from Compton, so naturally you got a beef. The nature of the situation at the time caused for us to have beef."
MC Eiht and DJ Quik have long squashed any issues they had. In 2017, the two OGs teamed up for "Central Ave" and "Funny How N-ggas Gon Change Thing" featuring Suga Free off Quik's Rosecrans album with Problem.
As for Eiht's solo material, he has a new album called Lessons Vol. 2 arriving on October 31 featuring Dave East, E-40, his Which Way Iz West collaborator DJ Premier, DJ Muggs, Domino, Planet Asia and more.