McDonald's Employees Have To Rap Saweetie's 'Best Friend' To Start Drive-Thru Orders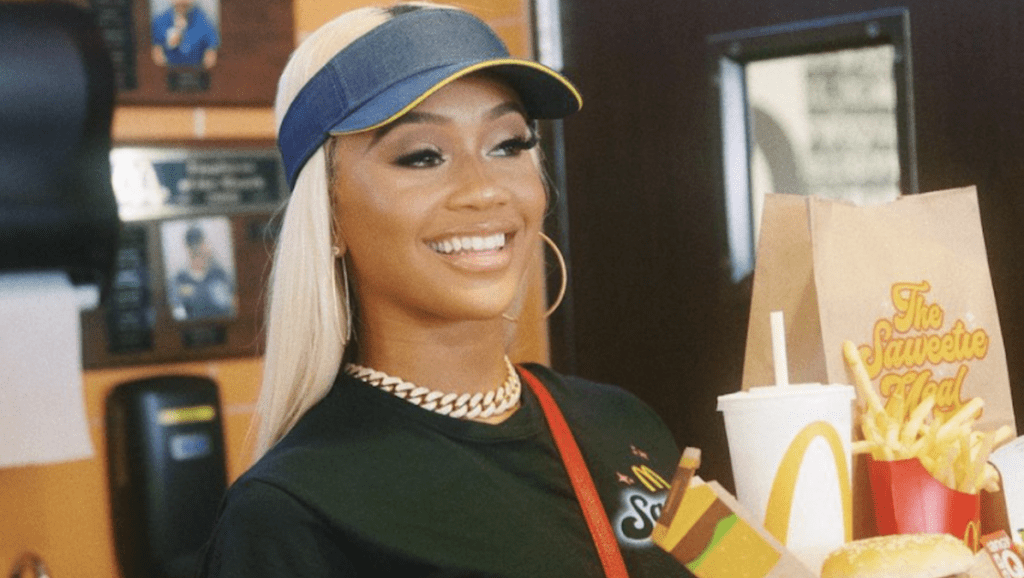 Saweetie's taking her McDonald's partnership to a whole different level.
After the Icy Girl debuted her Saweetie Meal at McDonald's restaurants across the country on Monday (August 9), fans commented how the collaboration between the two entities was on brand considering Saweetie's wild food combinations. The move apparently has trickled down to McDonald's employees who have to rap the opening line from Saweetie and Doja Cat's "Best Friend" before asking for your order.
View this post on Instagram
The Saweetie Meal consists of a Big Mac, four-piece Chicken McNuggets, medium fries, medium Sprite, with Tangy BBQ and 'Saweetie 'N Sour' sauces on the side for your dipping desires. Fans are encouraged to "remix" meals by throwing some fries into their Big Mac burgers.
The Saweetie meal is the latest effort by McDonald's to partner with influencers and musicians in recent years. Last year, Travis Scott sent fans into a frenzy with the release of his meal in 2020. So far, the fast-food giant has partnered with Scott, J Balvin, BTS and now Saweetie in pairings which matches the artists' childhood favorite picks with their grown taste buds, good or bad.
"Best Friend" debuted on January 7 and quickly became a Top 20 single on the Billboard 200. In June, the single was certified platinum by the Recording Industry Association of America. Revisit the fun video for the song below.