Meek Mill Cops Sneakers Outside A Miami Nightclub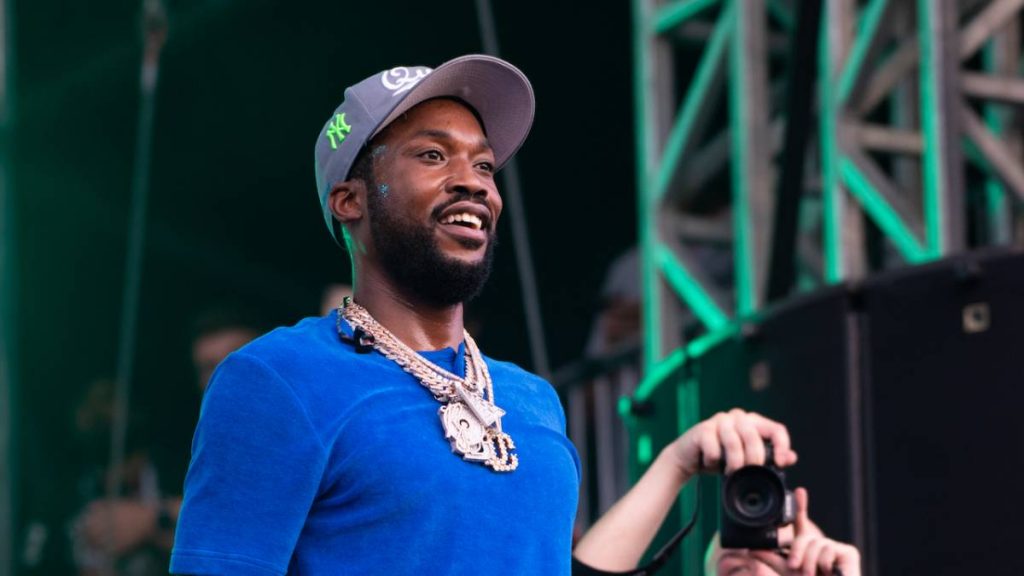 Meek Mill can't do anything without the public and social media commenting on his every move. Over the weekend, the Dream Chasers boss was out and about in Miami, turning up in a club when he stepped outside and did something sneakerheads would frown upon.
In the video clip shared on social media, Meek Mill approached a truck where two men were selling several rare sneakers out the back of the vehicle. As he watched on, the two men gathered all the size 10.5 sneakers for Meek, who appeared to be in a shopping mood.
Meek Mill buys a FRESH pair of sneakers outside of the club in Miami pic.twitter.com/XszbDDkX1z

— 2Cool2Blog (@2cooI2blog) May 9, 2022
Fans saw the Maybach Music Group rapper purchasing mostly sneakers from Nike, with some of them being the Off-White collaboration with the late Virgil Abloh. It's unclear how much he spent or bought, but it was more than one pair by the looks of the video. However, Meek copping these kicks was not without some controversy, as people dragged him for actually buying them out the back of a truck.
The sneaker resale industry has blown up over the years, and with that has come a wave of replicas on the market that have made it even harder to decipher real pairs from the fake ones. In Meek's case, people think he purchased unauthentic pairs out the back of the truck, and it doesn't help that he can probably purchase real sneakers directly from Nike and other footwear brands with all the money he makes.
Meek Mill is looking to add even more coins to his pocket by way of Elon Musk and his recent $44 billion Twitter acquisition. Last week, the Philadelphia-bred rapper took to Twitter to ask Elon about investing in the popular social media app.
"Elon musk let us invest in Twitter with you' big homie,'" Meek tweeted.