Meek Mill Pulls Up To Jim Jones & Maino's Video Shoot On A Dirt Bike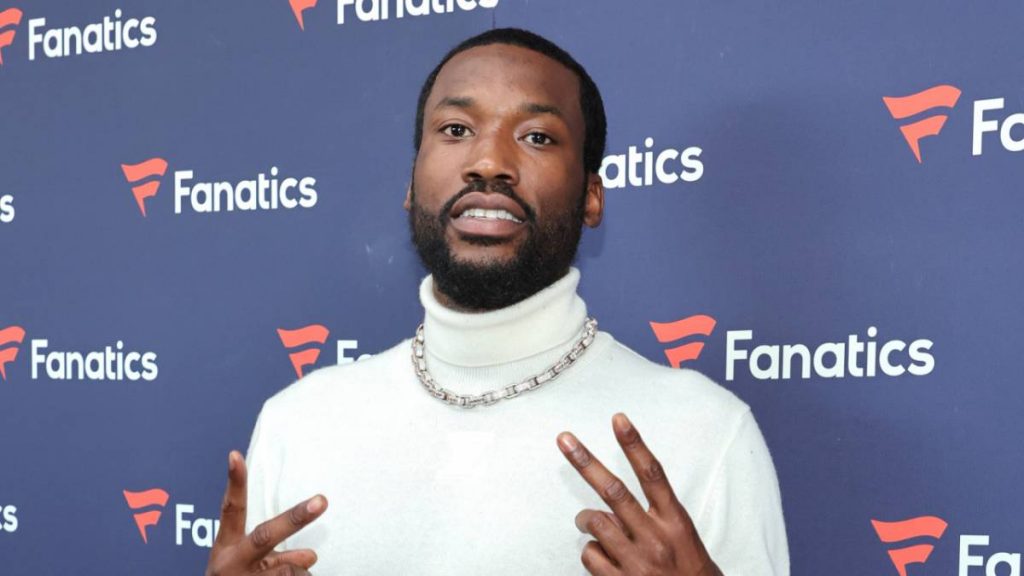 Meek Mill stopped by Jim Jones and Maino's recent video shoot in signature fashion, pulling up to the event on a dirt bike to say hey to his peers.
Meek hung around for a few moments and hit some donuts on 112th and Lenox in Harlem while catching up with the rappers. Maino and Jim Jones were likely filming a new music video for their upcoming Lobby Boyz project, which drops on Friday (May 27) and was made official on May 17 when the duo announced the supergroup's formation through their joint Instagram account.
View this post on Instagram
View this post on Instagram

"May 27th 'The Lobby Boyz' The Album – Will be available on all streaming platforms," the caption read. "@jimjonescapo @mainohustlehard Hit the link in the bio now to pre-save. @onerpm @onerpmurban #lobbyboyz #lobbyboyzsummer it's a [movie] #music #hiphop #instagram #vibes."
The project's first single is also set to arrive on Friday (May 27) along with the album. Capo took to his own IG to tease the track titled "Slide" featuring Fivio Foreign and showed some behind-the-scenes footage from the music video shoot.
Jim Jones and Maino teased The Lobby Boyz back in September 2021 and during a sitdown with HipHopDX said their partnership had been a long time coming.
"It's been a long time in the making," Maino said. "We've been talking about this for years, but you know how it is in life. You don't always do or get what you want on time, but everything happens when it's supposed to. There's no better time than the present right now."
Jones added, "If you know the history, then you know this is what happens when two substantial people bump into each other on real terms. The relationship that evolved from that is even doper, so our relationship means way more to me than this album, but the way that this album came about is dope."