Megan Thee Stallion Announces Roc Nation Debut 'Good News' — & Its Release Date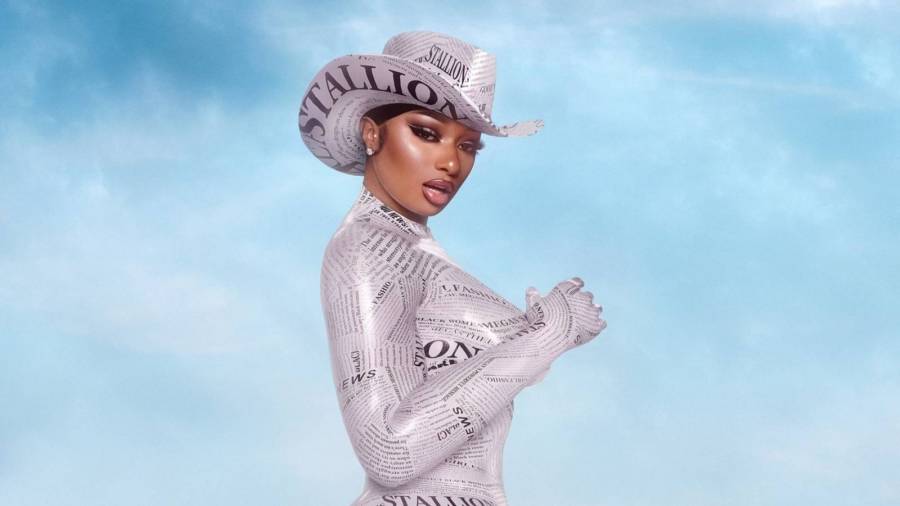 Megan Thee Stallion has undeniably had one of the most impressive runs in rap this year. Her "Savage (Remix)" featuring Beyoncé catapulted to the No. 1 spot on the Billboard Hot 100 and her "WAP" collaboration with Cardi B made history when it pulled in 93 million streams, the most for any song in its first week.
Megan was also named Hustler of the Year and Hip Hop Artist of the Year at the 2020 BET Hip Hop Awards last month while snagging another award in the Best Collaboration category for the aforementioned Beyoncé collaboration.
Now, it looks like Hot Girl Meg is looking to continue her hot streak by releasing her Roc Nation debut album, Good News, on Friday (November 20). Megan announced the album with an Instagram post on Thursday (November 12).
"Hotties, I first want to say thank you for riding with me, growing with me, and staying down with me since my first mixtape Rich Ratchet!" she captioned the post. "Through this rough ass year we've all been having I felt like we could all use a lil bit of good news. So with that being said MY OFFICIAL ALBUM 'GOOD NEWS' IS DROPPING NOVEMBER 20TH PRE ORDER WILL BE AVAILABLE TONIGHT #GOODNEWSMEGAN."
View this post on Instagram
Megan's "rough ass year" included a highly publicized controversy involving Tory Lanez. In July, she was shot in both feet after a night out with Keeping Up With The Kardashians star Kylie Jenner and the Canadian rapper. Lanez was ultimately arrested for felony possession of a concealed weapon while Megan was taken to the hospital where she underwent surgery on her wounds.
Although Megan was initially silent on who was behind the shooting, she soon revealed Lanez was the triggerman during an Instagram Live session. But over the past couple of months, Lanez has repeatedly professed his innocence. He even released an entire album called DAYSTAR dedicated to clearing his name.
Despite Lanez's assertion he did nothing wrong, the Los Angeles Police Department still decided to charge him with felony assault in October. A restraining order is currently in place forbidding Lanez to have any contact with Megan.
Megan's discography includes one mixtape, three EPs, 30 singles (including 12 as a featured artist) and three promotional singles. Her 2019 mixtape Fever peaked at No. 10 on the Billboard 200 and was followed by the Suga EP, which landed at No. 7.