Megan Thee Stallion Brought To Tears While Accepting 2021 Best New Artist Grammy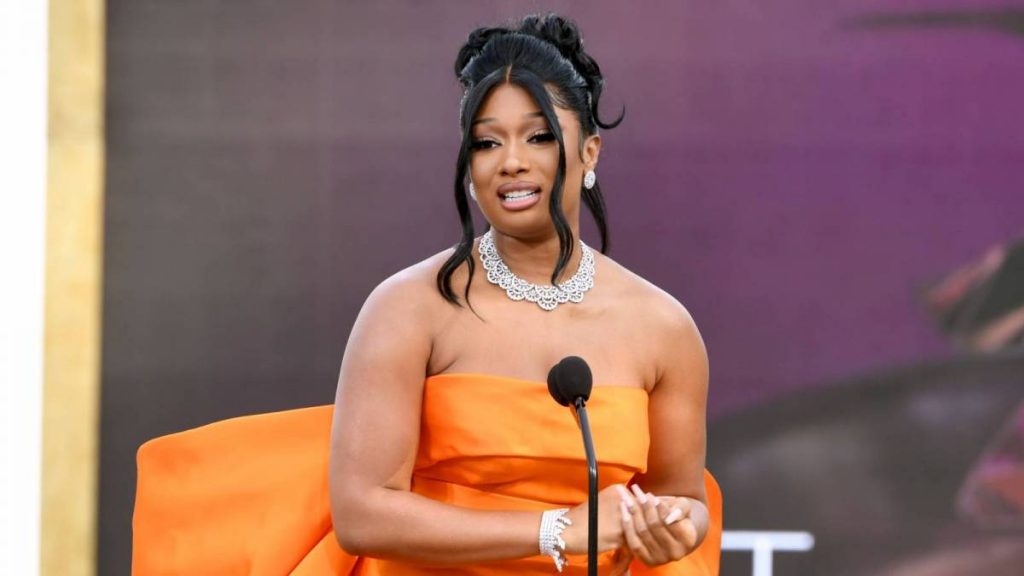 Los Angeles, CA – Megan Thee Stallion barely moved when her name was announced as the 2021 Grammy Award's Best New Artist winner. After a hilarious flub from presenter Lizzo — who shouted "bitch" on live television, the camera panned to the Roc Nation artist who looked noticeably shocked.
After all, it wasn't the first gilded trophy she took home on Sunday (March 14). The H-Town native had already scooped up a gramophone in the Best Rap Performance category for the "Savage (Remix)" featuring Beyoncé, which marked the first of her career.
As Megan approached the stage, she stepped up to the mic and needed a second to collect herself before she uttered, "I don't want to cry," then proceeded to tear up.
Congratulations to Megan Thee Stallion on winning a Grammy for Best New Artist! 🏆

H-TOWN STAND UP 🤘🏾pic.twitter.com/hAN7OoD2U7

— HTX Hip-Hop Museum (@HTXHipHopMuseum) March 15, 2021
Cardi B, Megan's "WAP" collaborator and Grammy performer, quickly tweeted the self-proclaimed Hot Girl rapper, writing, "Congrats @theestallion. You deserve it!" to which Megan replied, "Thank you bardi. I can't wait for everyone to see us kill it tonight."
Thank you bardi 😭😭 I can't wait for everyone to see us kill it Tonight 😛 https://t.co/ACK5YzYmCC

— TINA SNOW (@theestallion) March 14, 2021
Megan had stiff competition in the Best New Artist category, including Warner Music Group artist Chika, D Smoke, Kaytranada and Doja Cat.
Hip Hop/rap and R&B were heavily represented this year, with the Best Rap Album category including some unexpected nominees such as Royce Da 5'9 and Freddie Gibbs.
Earlier in the evening, Kanye West took home an award in the Best Contemporary Christian Music Album category for Jesus Is King, Nas won in the Best Rap Album category and Thundercat rose to victory in the Best Progressive R&B Album category for It Is What It Is. 
For an updated list of winners, head here.