Megan Thee Stallion Claims Tory Lanez Offered Her 'Hush Money' Following Shooting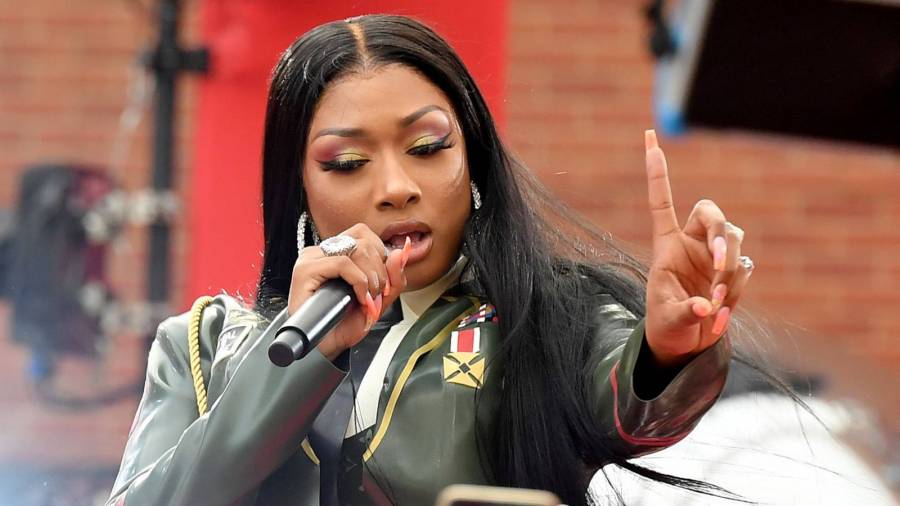 Megan Thee Stallion is on the verge of dropping her debut studio album, Good News, on Friday (November 20). The release almost feels like the crowning jewel in what was a particularly trying year for the 300 Entertainment artist — not just because of COVID-19, civil unrest and an unruly Donald Trump — but also because she was shot in both feet.
While speaking to GQ, Megan opened up about the evening fellow rapper Tory Lanez allegedly shot her and claimed he attempted to offer her hush money to stay quiet about what had transpired.
As Megan explained it, she and some friends had attended a pool party in the Hollywood Hills on July 12 and were on their way home when an argument started brewing in the car. Something in her gut told her to get another ride, but her phone died, she was only wearing a bikini and just wanted to go to sleep.
RAPPER OF THE YEAR IN THIS YEAR'S @GQMagazine 🔥🔥🔥 pic.twitter.com/F5mR5bRHnf

— HOT GIRL MEG (@theestallion) November 16, 2020
Megan tried to get out of the vehicle once tension rose, but she says Lanez started shooting at her feet.
"Like, I never put my hands on nobody," she said. "I barely even said anything to the man who shot me when I was walking away. We were literally like five minutes away from the house. [At this point] I'm really scared because this is like right in the middle of all the protesting."
After Lanez allegedly shot her, he reportedly begged her not to tell anyone what happened.
"Police are just killing everybody for no reason, and I'm thinking, 'I can't believe you even think I want to take some money," she added. "Like, you just shot me.'" (A lawyer for Lanez has since denied anything like that took place.)
Instead of telling police what actually happened, Megan simply told the officers at the scene, "I got cut" and she was driven to the hospital for treatment. Meanwhile, Lanez was arrested for felony possession of a concealed weapon and ultimately released.
View this post on Instagram
Megan eventually identified Lanez as the triggerman on Instagram Live, but it took months for the Los Angeles Police Department to complete their investigation. Lanez was finally charged with felony assault in October and a judge has ordered him to have zero contact with Megan.
In the meantime, Megan has continued to flourish throughout 2020. Her "WAP" collaboration with Cardi B made an historic debut at No. 1 on the Billboard Hot 100 following its release in August and the "Savage (Remix)" featuring Beyoncé also soared to the top of the charts in May.
She also appeared on Saturday Night Live, got an endorsement deal with Revlon and was named Hustler of the Year and Hip Hop Artist of the Year at the 2020 BET Hip Hop Awards last month. That same night, she also took home an award for Best Collaboration thanks to the aforementioned Beyoncé duet.
Good News follows the Suga mixtape, which was released in March.