Megan Thee Stallion Gets Response From Kentucky Attorney General For Calling Him 'Sellout Negro' On 'SNL'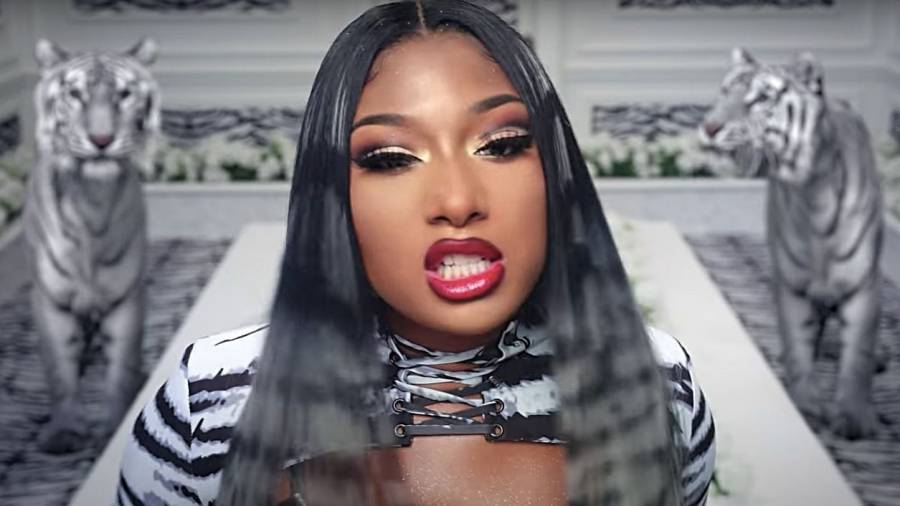 Megan Thee Stallion delivered a politically-charged performance for Saturday Night Live's season opener on Saturday (October 3), calling out Kentucky Attorney General Daniel Cameron for not charging the officers responsible for Breonna Taylor's death with murder.
Now, Cameron has responded to Megan calling him a "sellout Negro" during the show. While speaking to Fox News, Cameron was asked about the not-so-welcome shoutout and while he agreed with Megan's sentiment that Black women need to be love and protected, he found the performance to be offensive.
"The fact that someone would get on national television and make disparaging comments about me because I'm simply trying to do my job is disgusting," he said. "But it's not the first time we've seen this and it certainly won't be the last time we see this. At the end of the day, my responsibility is to provide facts and truth and represent and stand up for justice. I think what you saw there in that display is someone who instead wants to fashion facts to a narrative.
"That narrative is simply not true in this particular case with Ms. Taylor. Again, it is a tragedy what happened to her, but what you saw on the screen there and what your viewers saw is something that I've had to experience because I'm a Black Republican, because I stand up for truth and justice as opposed to giving in to a mob mentality. Those are types of things that will be hurled at me in this job."
Cameron went on to say he experienced this type of treatment in college for identifying with a "different political philosophy" as well and again, expressed disappointment that someone he doesn't know would publicly ridicule him.
"The fact that a celebrity that I've never met before wants to make those sorts of statements, they don't hurt me but what it does is, it exposes the type of intolerance that people … and the hypocrisy. Because obviously people preach about being tolerant, you see a lot of that from the left about being tolerant, but what you saw there is inconsistent with tolerant."
The backdrop for Megan's SNL performance, which included a rendition of her smash hit "Savage," featured the Tamika Mallory's words, "Daniel Cameron is no different than the sellout Negros that sold our people into slavery."
Before Megan finished the song, she emphatically stated, "We need to protect our Black women and love our Black women 'cause at the end of the day, we need our Black women."
Of course, this could be applied to not only Taylor but also Megan herself. Since July, the 300 Entertainment rapper has been embroiled in controversy in the wake of the Tory Lanez shooting incident. Megan was shot in both feet on July 12 after a night out with Lanez and Keeping Up With The Kardashians star Kylie Jenner. Although she was initially quiet on who the alleged triggerman was, she eventually identified Lanez as the shooter.
On September 25, Lanez released an entire album called DAYSTAR dedicated to clearing his name. As he claims on the album opener "Money Over Fallouts," he "ain't do it."
Watch Megan's SNL performance below.