Megan Thee Stallion Laughs Off Ex-BFF's 2Pac 'Hit 'Em Up' Diss Song Addressing Tory Lanez Incident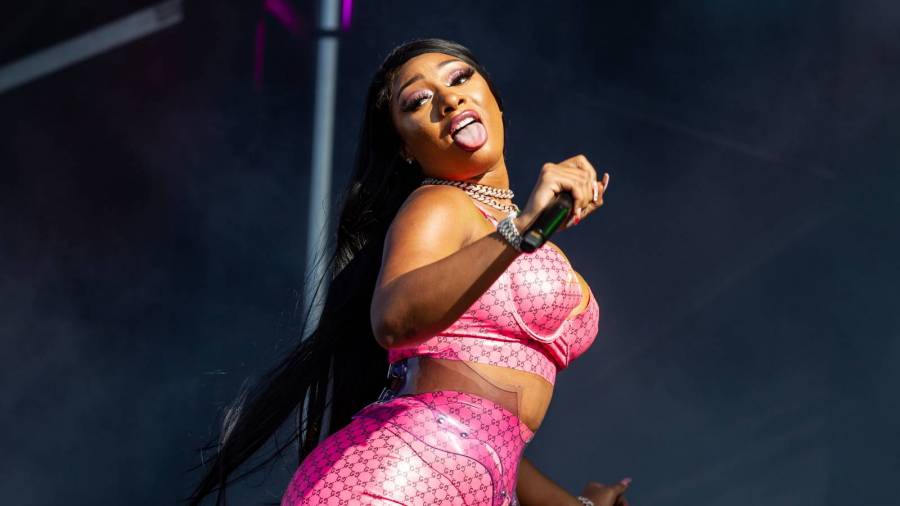 Megan The Stallion was best friends with Kelsey Nicole before things went downhill in July after the shooting incident involving Tory Lanez. The Houston-bred rapper took aim at Lanez and her former friend with "Shots Fired" on Friday (November 20), and now, Nicole has responded with a diss track of her own.
Nicole's new song "Bussin Back" samples 2Pac's "Hit 'Em Up" and finds her firing off at Megan for just short of two minutes.
"Who I'm taking shots at? Bitch I'm busting you," she raps. "Couldn't control your little feelings/Look what dick is costing you/It was all good yeah about a week ago/Shout out Bobby Shmurda but this bitch is really tweaking tho/If I was the one with the gun you woulda heard about a murder/Said her back was turned but the girl know who really hurt her."
She continues, "Never been a jealous friend and the people really know it/If you would'vе kept it silent then I would'vе been told it/See I really thought I knew you, thought that you would keep it G/If you wanna talk gangsta, bitch I'm really from the street/Imagine lying to the DA saying I took some hush money/Put a muzzle on your friends, y'all acting like some crash dummies/Got my chain snatched? Damn, here you go lying/To be an A-list celeb, you doing too much trying."
Megan appeared to respond to Nicole with laughing emojis on Twitter, along with an Instagram video of her listening to "What's New" with friends while putting their middle fingers up.
"GN from thee besties," she wrote as the caption, while listening to the lyrics: "Tеll a hater, "Fuck you"/They keep comin', tellin' me these bitches mad, what's new?"
😂😂😂😂

— HOT GIRL MEG (@theestallion) November 26, 2020
View this post on Instagram
Nicole also took to Instagram Live on Wednesday (November 25) to address the situation, claiming Megan won't speak to her in private so she has no choice but to do things publicly.
"I have to get on the Internet and do this because last time I sent Megan a text and I told her, 'What was the purpose of shading me? Whatever your issues is, call me or text me,' I ain't get no response," she said. "So this is my only way to shoot a message to her, is through the Internet, 'cause I prefer to hash shit out off of social media.
"You slandering my nigga, slandering my name, you're tarnishing my character. Why? I'm a shrimp remember. Why you so worried about me? You saying nothing but lies in your diss track. You did a diss track to somebody that ain't no fucking rapper … Megan, stop playing with me. I ain't wanna have to do this y'all, I prefer not to, I wish her well, I pray for her, I want her to elevate. But you not gon' get to where you need to go when you steady trying to bury somebody, you steady trying to put me down. Why?"
After all they've been through together, she also threatened to expose Megan's personal life with everything she knows about her.
"And Megan, we know each other, I know you like the back of my hand, so I don't know why you playing with me," she said. "'Cause I can get on here and say some shit."