Megan Thee Stallion & Pardison Fontaine Celebrate Two-Year Anniversary: 'I Love Lovin You'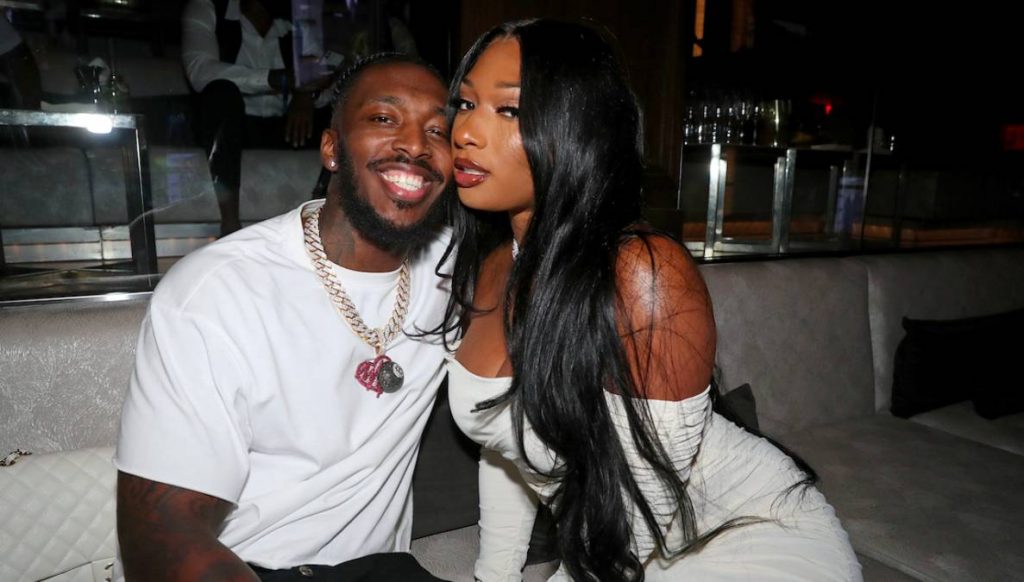 Megan Thee Stallion and Pardison Fontaine have celebrated their two-year anniversary, and the pair commemorated the moment with some heartfelt posts on Instagram.
On Tuesday (October 18), Pardi posted a carousel of candid photos with him and the Houston Hottie, writing in the caption: "TWO YEARS AROUND THE SUN .. SEEM LIKE WE BEEN ON OUR OWN PLANET.. I love lovin you ..GOT 4 EVER 2 GO."
Meg posted her own cute collection of photos, merely echoing Pardi's sentiments.
"Yr 2 with U," she wrote.
View this post on Instagram
View this post on Instagram
Pardi and Meg started dating in late 2020, and while their time together has been fairly easygoing, breakup rumors began to circulate in January when the "WAP" rapper removed photos of her and Pardi from her Instagram page.
The rumor mill had already started to turn in December when Megan didn't wish Pardi a happy birthday online. Various outlets also claimed Megan was allegedly a "mean drunk" and put hands on Pardi, but the latter quelled these rumors in a frustrated Instagram Story.
"Stop this cap nobody puttin hands on nobody …(At least not in that way )," he wrote. "Been seein the break up rumors and was lettin y'all imaginations run ..but y'all gettin too crazy ….ain't give n-ggas a story so they made one … we really been on it double time."
Prior to that, fans had previously shown concern when a viral clip showed Pardi allegedly banging on Megan's bathroom door and demanding her to come out. Megan hopped on IG Live following the incident to defend her partner.
"People don't know what the hell they talking about," she said. "I didn't like what they was trying to say about Pardi, 'cause he is so calm and so sweet … That's my boo … He is so perfect and he would never do anything to hurt me."
In other Meg news, the Houston rapper served as both the host and musical guest on Saturday Night Live last weekend and gave an emotional performance of "Anxiety," which is off her latest Traumazine project. The album bowed at No. 4 on the Billboard 200 with 66,000 total album-equivalent units sold in its first week, marking her fifth consecutive Top 10 placement on the albums chart.
Last month, Megan Thee Stallion also made her twerking MCU debut in the third episode of She-Hulk: Attorney At Law and rumors began to spread earlier in October that Meg may have secured a spot in Stranger Things' fifth and final season.