Megan Thee Stallion Unveils Fashion Nova Line Ahead Of 'Good News' Album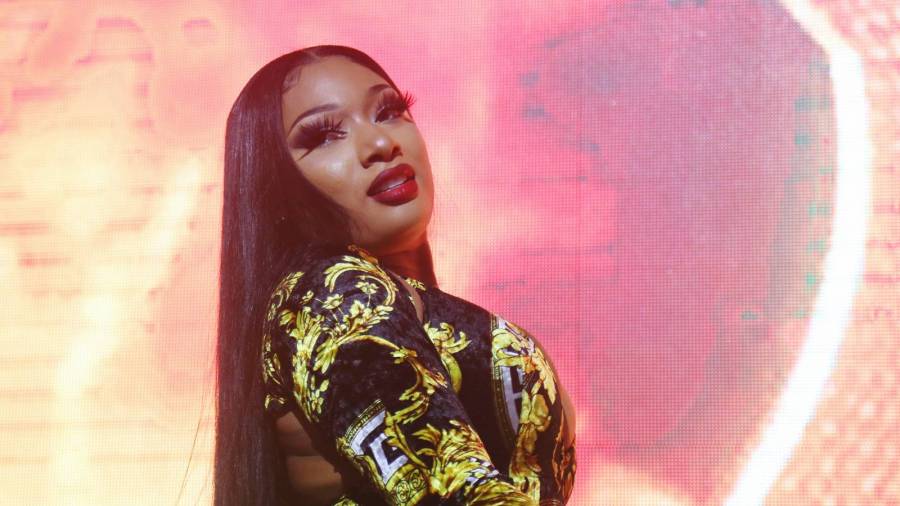 Megan Thee Stallion may be the face of "Hot Girl Summer," but she's also heating up the fashion world this autumn. The Houston native has teamed up with Fashion Nova to launch her very own clothing line, which was announced on Wednesday (November 18).
The collection includes 106 pieces ranging from $24.99 to $199.99, and features premium denim wear, dresses, corset bodysuits and outerwear. Items are named after all things related to Megan, such as "Call Him Captain Hook," "Call Me Tina Snow" and "Real Hot Girl Shit."
"Designing this line with Fashion Nova has been a labor of love," she said in a statement. "Not only am I able to bring my signature look to all the hotties out there, but I was able to create sexy and beautiful clothing that fit bodies of all shapes, sizes, and heights. If you're a tall girl like me, finding clothes that have savage style has never been easy, until now."
View this post on Instagram
Megan spoke to Vogue about her goals for the Fashion Nova collaboration and what it was like to put together her own collection.
"I want women of all heights, sizes, and shapes to see themselves represented, and to know that they are being thought of. To try something on the first time and be like, 'Wow, this just fits me perfectly,' with no adjustments needed. When you're taller or curvier, that doesn't happen that often, and it's a really good feeling that everyone deserves to have. I got really tired of ordering jeans and them fitting like capris. I know tall girls felt my pain!"
She continued, "Honestly, working with Fashion Nova was great. They really allowed me to be creative. I love having freedom to express myself, so not only was I so excited to be creating a collection for women like me, I was also excited to be able to watch my vision unfold. The beautiful thing with fashion is you have all these ideas, and when they are executed, you see all kinds of women wearing what was once just ideas in your head—the vision literally comes to life. It's really amazing."
The collection is available to purchase over at Fashion Nova's website.
Megan is set to release her debut album Good News on Friday (November 20), with features coming from DaBaby, City Girls, Lil Durk, SZA, Popcaan, Big Sean, 2 Chainz, Beyoncé and Young Thug. The tracklist boasts 17 songs and includes the singles "Girls in the Hood," "Savage (Remix)," "Don't Stop" and a track titled "Shots Fired" fans deem is about Tory Lanez.
In an interview published by GQ on Monday (November 16), Megan Thee Stallion claimed Tory Lanez offered her money to stay quiet after he allegedly shot her, which his lawyer denied.
"[At this point] I'm really scared," Megan said. "Because this is like right in the middle of all the protesting. Police are just killing everybody for no reason, and I'm thinking, 'I can't believe you even think I want to take some money. Like, you just shot me.'"
View this post on Instagram