Megan Thee Stallion's 'Savage' Co-Writer Bobby Sessions Explains Why She's A 'Genius' & Royce Da 5'9's A 'Mastermind'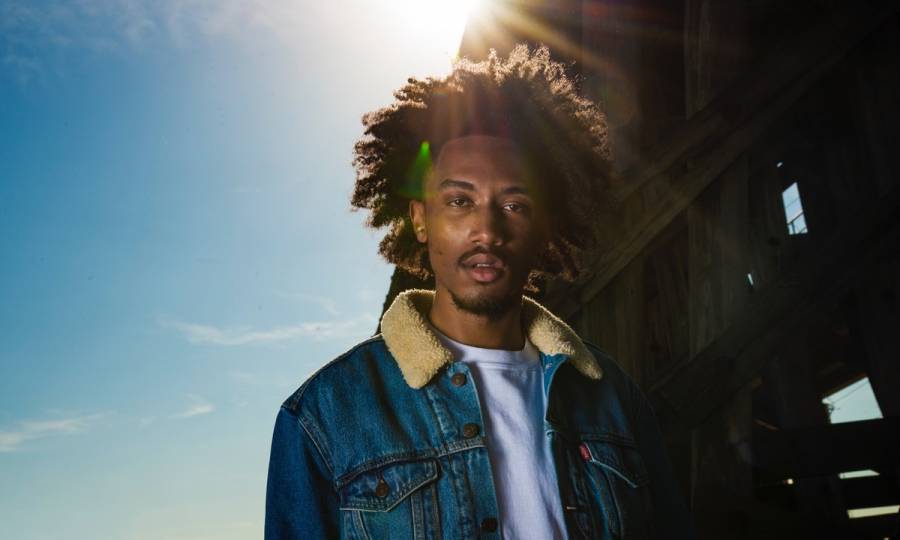 Bobby Sessions has focused on sociopolitical content during his run at Def Jam Recordings, but he's got plenty of versatility as an artist. The Dallas native proved he's a well-rounded MC when he helped Megan Thee Stallion pen her smash hit "Savage," which reached No. 1 on the Billboard Hot 100.
Sessions knows some fans may be discovering his music due to his role in Megan's popular single. He's also mindful about how different his style and subject matter are, which is why he's glad when listeners stick around for his heavy messages on projects such as September's RVLTN (Chapter 3): The Price Of Freedom.
In the third and final part of HipHopDX's interview with Sessions, the talented lyricist discusses the reception of RVLTN (Chapter 3) and his experience working with Megan. He also shares insight on his collaboration with Royce Da 5'9 and delves into the production behind his latest work.
HipHopDX: You've mentioned catching some more attention with this album. Do you think some of it came from people finding out you co-wrote Megan Thee Stallion's "Savage" single? Did you notice any significant boost once that info was out?
Bobby Sessions: Yeah, there's definitely people that probably wouldn't have checked before. Now, they're just curious to know what kind of music I make for myself, which is fine too. It's a very random fucking thing, but I think people are understanding that there's no … All I try to do is continue to sharpen the sword to make sure that I can be a collaborator on many things that span across several genres of music.
I think that's just very, very important. I definitely can see there are some people that tuned in just because of that or that was the reason. That's what brought them there, just that natural curiosity, which I'm sure can throw people off a little bit. You hear "Savage" and then you come to RVLTN and it's like, "How is that person the same person that does this?"
But it's the same way with my "Fight" record being in the Apex Legends trailer and that song sounds very movie-esque and somewhat pop-like. You're like, "How is that possible?" It's just people are multifaceted and can tap into several different dimensions creatively. I want to continue to shatter the mold when it comes to songwriting.
HipHopDX: Was "Savage" the first time you worked with Megan or had you crossed paths in the Texas Hip Hop scene? And what was it like for you helping to create what would become a No. 1 song on the Hot 100?
Bobby Sessions: "Savage" was the first time. She's like a genius. She's very creative, very talented and she works extremely fast. So, it was an eye-opening experience for me to even be in a room with her. I learned a lot from being with her, just pace-wise, just how she's able to get songs done, how quickly she can write material without actually using paper.
Her process is very similar to Lil Wayne in the sense they just go in a booth and say a line and then another line and another line without writing. She's just constantly moving. That was a great experience for me to be able to just be in the same room with someone that talented. That definitely made my own music better for sure.
HipHopDX: What kind of reaction have you had for Chapter 3 from established fans and new listeners? Has it helped people cope with what's going on or even better understand the racial injustice in America?
Bobby Sessions: The response has been incredible. I think what's been sticking out for the people that were fans before, it's a savvy group of people, so they've been able to see the growth. It seemed like that's been some consistent feedback I've been getting. They're able to really feel the growth as far as me as an artist and just highlighting the timely nature of everything.
Also, it seems like for a bunch of newer people, their first impression of me is Chapter 3. Now, they're getting hip to Chapter 2 and 1 based on their listening experience with Chapter 3. I think a lot of feedback is just about the sequencing of the project, it all feeling like one thing. It's extremely difficult to make a body of work that seamlessly flows from one track to the next.
So, there seems to be an elevated level of appreciation for that. That's been sticking out, at least in the feedback that I've been getting. And just people saying it's helping them get through their shifts at work. People been complimenting the timeliness of the music. And a few comments about it being in Album of the Year contention, which is always good, especially for a body of work that has a subject matter, that has topics as deep and as dark as RVLTN can get.
It's good to know people are willing to listen to it, to experience it and still appreciate the art in it despite the fact the content is as raw as it is. So, it's been good overall. I'm excited to continue to roll out these visuals, so people can further get the messages and for the impressions to get even deeper in everyone's spirit.
HipHopDX: To touch on the collaborations, one cool moment on this one was working with the "home team" so to speak — The Outfit, TX — on "Black Wall Street." But you also had Royce Da 5'9 on the opener "Still Alive." How did you connect with Royce and get him on this record?
Bobby Sessions: I opened up for PRhyme in 2018. It's actually my first real national tour that I've been on. I think it was always in the cards for me and Royce to have a record. It was just a matter of timing and what that record was. And I believe my managers had a connection with his camp for quite some time, and it seemed like everything lined up. When I heard "Still Alive," we had an open verse on it.
I was like, "Yo, this seems like the song for Royce." And we sent that off to him and he sent back a 32-bar masterpiece. We got the verse there, and it's like, "Oh my God, this dude." That should really be in contention for Verse of the Year, Royce's verse on "Still Alive." I thought it was just an incredible, just mastermind work. A craftsman crafting high-level art. I was very pleased with it, and he's just been super gracious and hopefully we can get that video shot soon.
HipHopDX: In terms of the production, I saw PICNICTYME — somebody you've worked with quite a bit in your career — in the credits. But I also noticed Lonestarr from S1's production team and Beat Butcha, who's been doing a lot with Griselda Records lately. What made them the right guys to craft the sound for you and this album?
Bobby Sessions: Lonestarr's from Pleasant Grove, which is an area in Southeast Dallas, exactly where I'm from. Me and him have been talking about doing a record together since 2014, 2015, and "Tales From The South" was actually the first record me and him did together. And to see how that creative relationship is developed with a process of us working on it, this music has been very great. I always have a great idea of what the sonic bed of the music needs to be because each chapter has an overall theme.
Chapter 1, the tone was of disruption. Chapter 2 was of a tone to match resistance and the fightback. And Chapter 3 is in the hard, cold truth from us speaking to each other on what we need to do to be self-sufficient. And after I explained the vision to everyone, they were able to create the music to complement that messaging. I think everyone did an exceptional job.
Check out part one and two of HipHopDX's interview with Bobby Sessions here. Stream RVLTN (Chapter 3) below.