MF DOOM Streams Explode By 870 Percent Following Shocking Death Announcement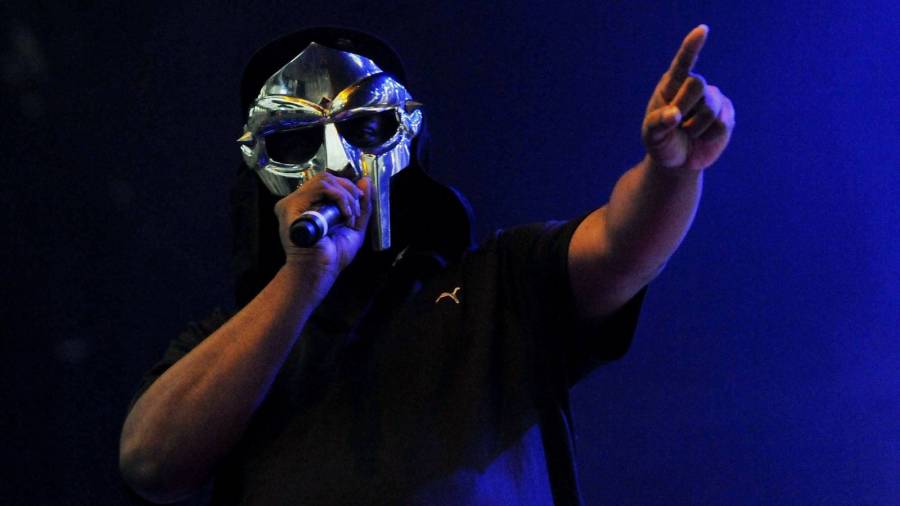 MF DOOM left the Hip Hop community in a state of shock after his death was revealed a full two months after he actually died. DOOM's wife Jasmine made the announcement on December 31, just as the dumpster fire of the year 2020 was coming to a close.
According to MRC Data, DOOM's streams exploded by roughly 870 percent in the wake of his death announcement, with 25.4 millions streams in the week between December 31 and January 5 alone. On January 1, the day after his death was revealed, listeners streamed DOOM's tracks 8.8 million times. By comparison, the late Hip Hop luminary's music had been streamed just 2.6 million times six days prior.
DOOM's song downloads and album sales also saw a healthy increase between December 31 and January 5, growing 2,879 percent and 1,264 percent, respectively, compared to the week before. Among the most popular songs was Mm…Food's 2004 single "Rapp Snitch Knishes," which was streamed over 1.5 million times in the same time period.
Meanwhile, the Madvillainy tracks "Accordion" and "All Caps" were both streamed 1.4 million times. The album also re-entered the Billboard 200 at No. 7, the first time it's appeared on the chart since 2014.
Stones Throw Records label head Peanut Butter Wolf confirmed a sequel to the Madvillainy album is nearly finished. During a recent episode of Cipha Sounds and Peter Rosenberg's Juan Ep Is Dead podcast, he discussed the project at length.
"Madvillain 2, DOOM was always telling me, 'Oh, I'm 85 percent done' — that was always the magic number, and I was like, 'This is cool,'" he said. "He basically sent us 11 tracks in 2009 and I was ready to try to just finish it up at that point, and it was always like, just wait for a few more songs, wait for a few more songs, then tracks would start being on other albums. I got a little frustrated, and I was just like, 'Well, it's gonna happen when it happens. I don't wanna be the guy to force creativity or any of that.''
Peanut Butter Wolf added he'd been speaking to Rhymesayers Entertainment CEO and DOOM's manager Brent "Siddiq" Sayers about the next steps.
"I don't know what we're gonna do with those tracks," he said. "We were talking to DOOM's manager Saadiq and Saadiq was basically all with the idea, but we haven't worked everything out or whatever. I always have weird feelings about doing things after someone passed away."
Madvillainy made history in the United Kingdom last week when it was certified silver, the London-born MC's first album to do so.
DOOM was 49 at the time of his death. No cause of death has been publicly revealed.