MF DOOM's Widow Confirms Allegations That Late Rapper's Rhyme Book Was Stolen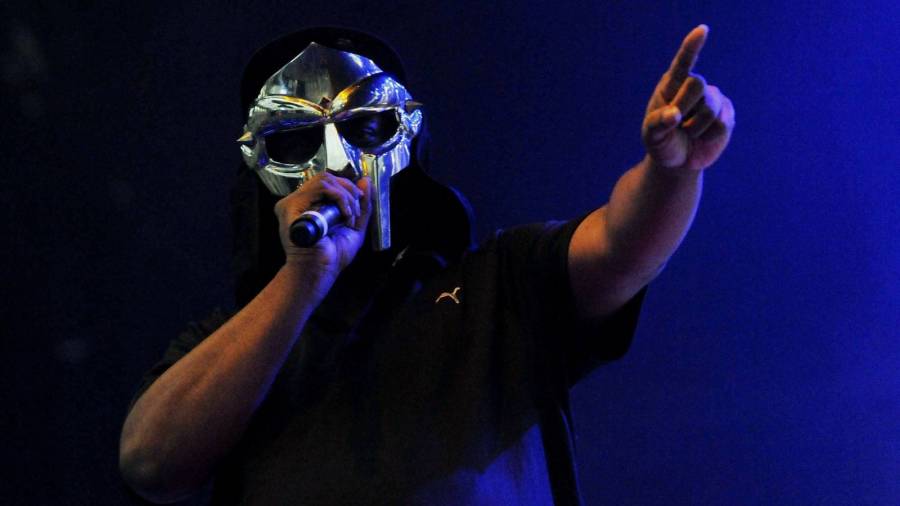 MF DOOM's widow Jasmine Dumile has confirmed allegations Eothen "Egon" Alapatt is in possession of one of the MC's stolen rhyme books.
In a statement obtained by HipHopDX, Dumile expressed her disappointment in Alapatt's decision to hold on to it despite repeated requests for its safe return.
"We can confirm Eothen 'Egon' Alapatt is illegally in possession of rhyme books owned by MF DOOM," Dumile said. "There have been many unsuccessful attempts to get these back prior to DOOM's passing. We had hoped after DOOM transitioned Egon would do the right thing and return the books to the family but he has continued to ignore these requests."
She added: "Unfortunately, Egon is not the only former associate abusing the likeness, art and life's work of DOOM, more will be said at the appropriate time."
Alapatt is business partners with Madlib, DOOM's longtime collaborator, and currently owns Now-Again Records. Talib Kweli brought the topic to light last month with an Instagram post, accusing Alapatt of "taking advantage" of and "stealing from" Black artists.
"Today all I want to know is why Egon stole MF DOOM rhyme book and refuses to give it back to DOOM family, even after MF DOOM passed away. MF DOOM officiated this mans wedding FOR FREE, but then later stopped rocking with him because of his devil ways," he wrote in part. "Someone tag nowagain and asking Egon why he stole MF DOOM rhyme book, he got me blocked. The era of the culture vulture is OVER."
View this post on Instagram
MF DOOM passed away in October 2021, but the Hip Hop community didn't find out about his death until December 31 of that year. Prior to his passing, he'd partnered with Adult Swim for The Missing Notebook Rhymes, which was supposed to be a 15-week series.
But in September 2017, Mass Appeal received a statement from an Adult Swim spokesperson who said: "Adult Swim is ending our relationship with DOOM, and thus, the remaining Missing Notebook Rhymes will unfortunately have to remain…missing. We are glad to have had the chance to provide the previous free tracks to our fans."
Before its abrupt end, Adult Swim provided a free DOOM track every Tuesday for seven weeks, including the Sean Price and DOOM collaboration "Negus" and "Notebook 6." All tracks were later removed for the Adult Swim website.
Earlier this year, it was announced that a biography on MF DOOM is in the works. New York-based publisher Astra House revealed in May it had acquired the worldwide rights to the book, which is due to be released in 2024.
Written by veteran music journalist S.H. Fernando Jr., The Chronicles of Doom: Unraveling Rap's Masked Iconoclast is "a sweeping and definitive biography" that will "recount the rise, fall, redemption and untimely demise of one of Hip Hop's most enigmatic and influential figures."