Michael Jordan Donates $2M Of 'The Last Dance' Earnings To Charlotte & Chicago Food Banks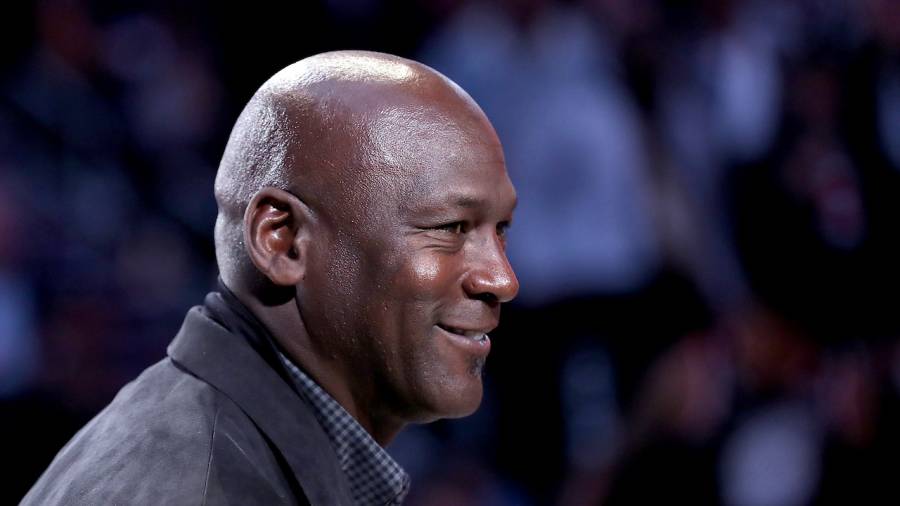 Michael Jordan is continuing to give back to various charities and organizations in 2020. On the eve of Thanksgiving, Feeding America revealed the Basketball Hall of Famer had donated $2 million to help individuals facing hunger in Jordan's current home of Charlotte as well as the city of Chicago, where he won six NBA championships as a member of the Chicago Bulls.
Jordan, the current owner of the Charlotte Hornets, revealed that the money donated would be from proceeds he earned from ESPN's The Last Dance documentary that aired earlier this year.
"In these challenging times and in a year of unimaginable difficulty due to COVID-19, it's more important than ever to pause and give thanks," he said in a statement. "I am proud to be donating additional proceeds from The Last Dance to Feeding America and its member food banks in the Carolinas and Chicago to help feed America's hungry."
An incredible gift to be thankful for – NBA legend Michael Jordan is donating $2 million to help our neighbors facing hunger! #TheLastDance

Every action makes a difference. Join Michael & visit https://t.co/ExF6iX3wr7 to learn how you can donate or volunteer this holiday season. pic.twitter.com/UVUFQlbe0p

— Feeding America (@FeedingAmerica) November 25, 2020
The Last Dance, a 10-part ESPN documentary centered around Jordan's final year with the Chicago Bulls. The documentary broke rating records for the sports network, was lauded for its Hip Hop soundtrack and is currently streaming unedited on Netflix.
Jordan's philanthropic moves in 2020 have gone widely acknowledged after years of being dogged about not giving back more, at least publicly. Earlier this year, he donated $100 million to help combat racism in the wake of the killings of George Floyd, Ahmaud Arbery and Breonna Taylor. Most of the funds were given to the NAACP Legal Defense and Education Fund and the Formerly Incarcerated, Convicted Peoples and Families Movement as well as Black Voters Matter.