MMA Star 'Suga' Sean O'Malley Proudly Gets 6ix9ine Tattoo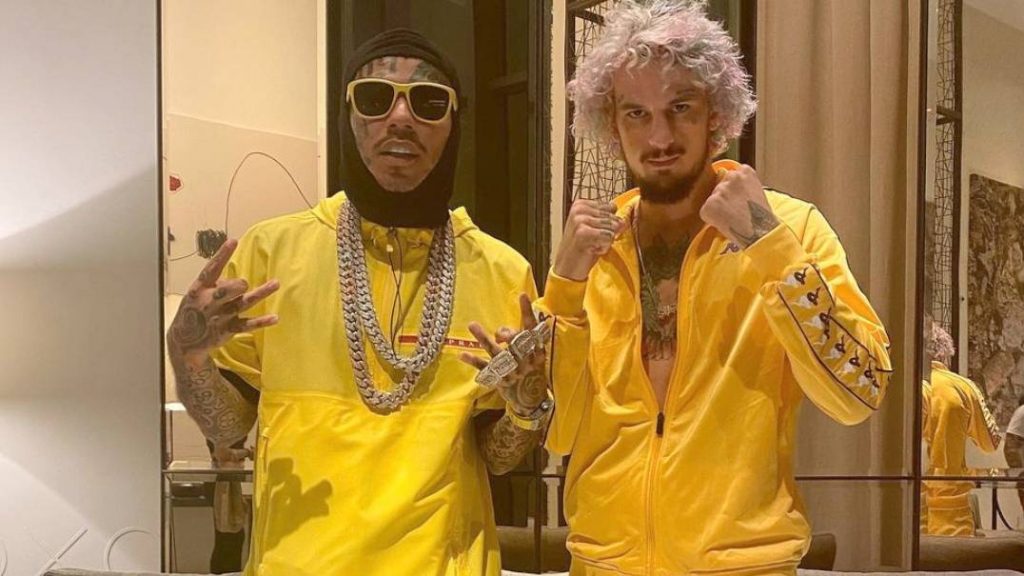 6ix9ine's fractured reputation in the rap community catapulted to a whole new level following his November 2018 arrest.
Facing at least 47 years behind bars on multiple RICO charges, 6ix9ine quickly agreed to become the federal government's star witness in the case against Nine Trey Gangsta Bloods members Aljermiah "Nuke" Mack and Anthony "Harv" Ellison.
Following the October 2019 trial, 6ix9ine was granted a "compassionate release" in April 2020 and has been labeled a "snitch" by countless people.
But apparently, MMA fighter Sean "Suga" O'Malley isn't bothered by 6ix9ine's multiple street code violations and decided to ink a permanent tribute to the polarizing rapper on his body. The giant "69" tattoo is displayed on the top of his right shoulder and something he's not afraid to show off.
Thoughts on Sean O'Malley's new tattoo? pic.twitter.com/M40fcWEKlw

— Shakiel Mahjouri (@Shak_Fu) July 19, 2021
O'Malley further showed his support for 6ix9ine by posting an Instagram photo of himself with the "GOOBA" artist both dressed in yellow. He wrote in caption simply, "SHOOGA."
The seasoned fighter is coming off a third-round TKO victory over Kris Moutinho at UFC 264 where Conor McGregor broke his leg in his fight against Dustin Poirier. It marked the second straight win for O'Malley, who's 14-1 in his pro MMA career. The lone defeat came against Marlon Vera in August 2020.
View this post on Instagram
6ix9ine appears to have some interest in boxing — well, at least when it comes to dragging Blueface for joining the Bare Knuckle Fighting Championship. Earlier this month, 6ix9ine clowned Blueface for allegedly paying to fight and claimed he could take Lil Durk in the ring.
"The only time people talk about Blueface is when he's not doing music, so I don't know what the fuck you talking about," he said in an Instagram clip. "Like who the fuck is Blueface? Right now, I swear to my mom, I got $20,000 in my pocket I walk around with. He's gonna pay $25,000 to fight. I walk around with the money he's getting paid for. What the fuck you talkin' bout?"
He added, "You get Lil Durk in the ring right now, I'm eating him alive," he adds. "I will violate him on King Von's grave. He's gonna hit me with the bitch ass shit he's doing now — nothing. He gonna hit me with the, 'Yo, you making it hot right now, bro. Chill, chill [laughs].'"
If Blueface's manager Wack 100 has his way, he'll have a chance to sit down with 6ix9ine and hold him "accountable" for his actions — whatever that may look like remains to be seen.