MoneyBagg Yo Dallas Afterparty Erupts With Gunfire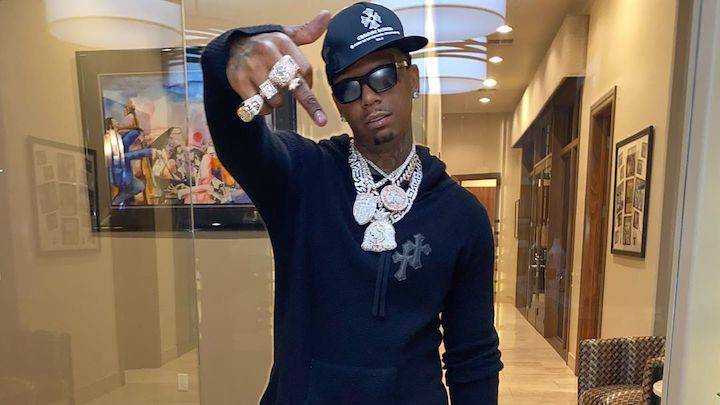 Dallas, TX – Less than a week after a shooting took place following Moneybagg Yo's birthday party in Las Vegas, another shooting took place at the Memphis rapper's recent party in Dallas on Saturday (September 26).
According to reports from The Shade Room, attendees at V Live, a popular strip club in Dallas scattered after reports of shots being fired inside. An unidentified man reportedly got on the mic inside of the club before shots rang out, leaving staff members to lock themselves in various rooms to avoid gunfire.
Moneybagg was not harmed or hurt in the shooting.
View this post on Instagram

#TSRExclusiveDetails: #Roommates, things ended on a very scary note last night during #MoneyBaggYo's after party at V Live nightclub in Dallas, as a reported shooting occurred sending attendees running for cover. ____________________ Our exclusive details confirm that an unidentified man got on the mic at the club and a shooting ensued. Things were so intense that MoneyBagg Yo barely got away before things turned serious. Additionally, V Live staff had to lock themselves in a room to avoid being shot. 🎥: (@neighborhood_nutt and @smashdatopic) See more content on our IG story!
The club had been promoting Moneybagg's appearance and informed attendees who had planned on visiting the club for a Boosie Badazz concert that security would be strictly enforced.
The news of the shooting in Dallas comes days after a shooting took place in Las Vegas following Bagg's birthday party. Bagg was spotted on Instagram denying any involvement in the shooting and more focused on the spoils of his birthday.
"Shot at who?" Moneybagg asked a group of individuals passing by. "Ain't no muthafuckas shot at us, man. I'm in a Maybach right now man. My muthafuckin' shoes off. As I speak my shoes off in this bitch. Wassup? And I'm ridin' through this bitch. I'm in Vegas."
Per TMZ, Vegas police say a group of people got into a fight in front of the Aria Resort & Casino and that's where the shooting took place. A woman suffered a minor injury from a bullet grazing her. The alleged suspects are still at large.