Moneybagg Yo Flexes His Wealth As Album With Blac Youngsta Cracks Top 10 On Billboard 200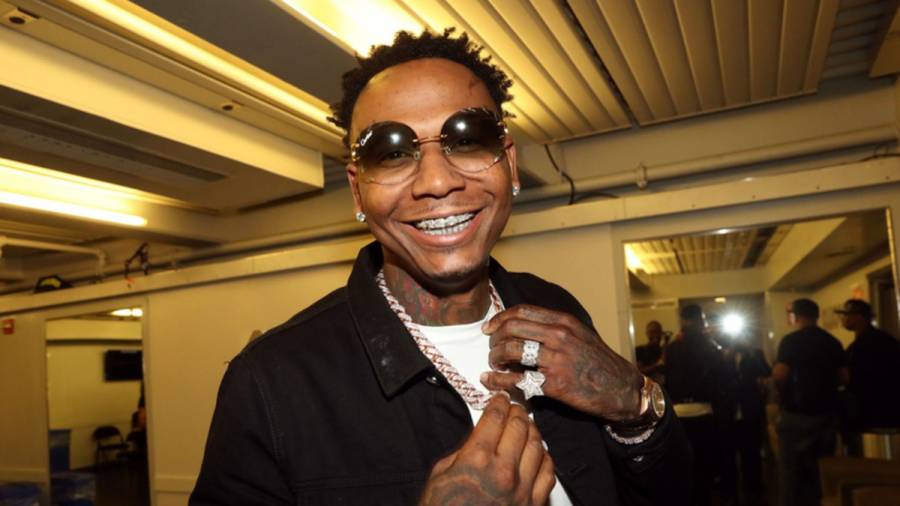 Moneybagg Yo is continuing his 29th birthday celebration with his new project making it into the top 10 on the Billboard 200. His collaborative album with Blac Youngsta, Code Red, has debuted at No. 6 on the chart with roughly 40,000 equivalent album units earned.
On Sunday (September 28), the Memphis rapper felt like bragging about his income by posting a video of him picking up racks of money and stacking them on his lap — all from inside a Bentley.
"Which Video Y'all Wanna See Next Off #CodeRed," Moneybagg wrote as the Instagram caption while blasting the album's opening track "Birthplace."
View this post on Instagram

Which Video Y'all Wanna See Next Off #CodeRed 🎬🔥
So far, the project has produced visuals for "SRT," "Super Hot," "Truth Be Told" and the original version of "Said Sum." YG, who collaborated with Moneybagg on his 2018 song "Curry Jersey," also commented on the Instagram video with laughing emojis.
Code Red's first week numbers are made up of 37,000 SEA units (equalling 51.5 million on-demand streams), 3,000 album sales and 1,000 TEA units. The LP, which features Yo Gotti, 42 Dugg, City Girls, DaBaby and others, is Moneybagg's second time in the top 10 this year after his solo album Time Served debuted at No. 3 in January with roughly 66,000 units.
Over the past week, shootings have taken place at two of Moneybagg's events. On Saturday (September 26), shots were fired at Moneybagg's party in Dallas, where staff at strip club V Live reportedly had to lock themselves inside rooms to avoid gunfire.
View this post on Instagram

#TSRExclusiveDetails: #Roommates, things ended on a very scary note last night during #MoneyBaggYo's after party at V Live nightclub in Dallas, as a reported shooting occurred sending attendees running for cover. ____________________ Our exclusive details confirm that an unidentified man got on the mic at the club and a shooting ensued. Things were so intense that MoneyBagg Yo barely got away before things turned serious. Additionally, V Live staff had to lock themselves in a room to avoid being shot. 🎥: (@neighborhood_nutt and @smashdatopic) See more content on our IG story!
The weekend's news followed reports of gunfire at his Las Vegas party on Tuesday (September 23). Taking place outside the Aria Resort & Casino, a fight broke out near the valet station, with one woman suffering a minor injury after a bullet grazed her.
Moneybagg denied his involvement, saying, "Shot at who? Ain't no muthafuckas shot at us, man. I'm in a Maybach right now man. My muthafucking shoes off. As I speak my shoes off in this bitch. Wassup? And I'm riding through this bitch. I'm in Vegas."
Prior to the incident, Youngsta called for a "shootout" on Instagram while also in Vegas celebrating Moneybagg's birthday.
"Where you pussy-ass n***as at?" Youngsta said. "Let's have some fun. Let's have a shootout. Let's do something, n***a. C'mon bitch, pull up."
View this post on Instagram

Earlier yesterday.. #blacyoungsta who was also in Vegas celebrating #moneybaggyo birthday with him said this