N.O.R.E. Confirms Drake 'Drink Champs' Was Just A Rumor: 'We're Still Stalkin' Him!'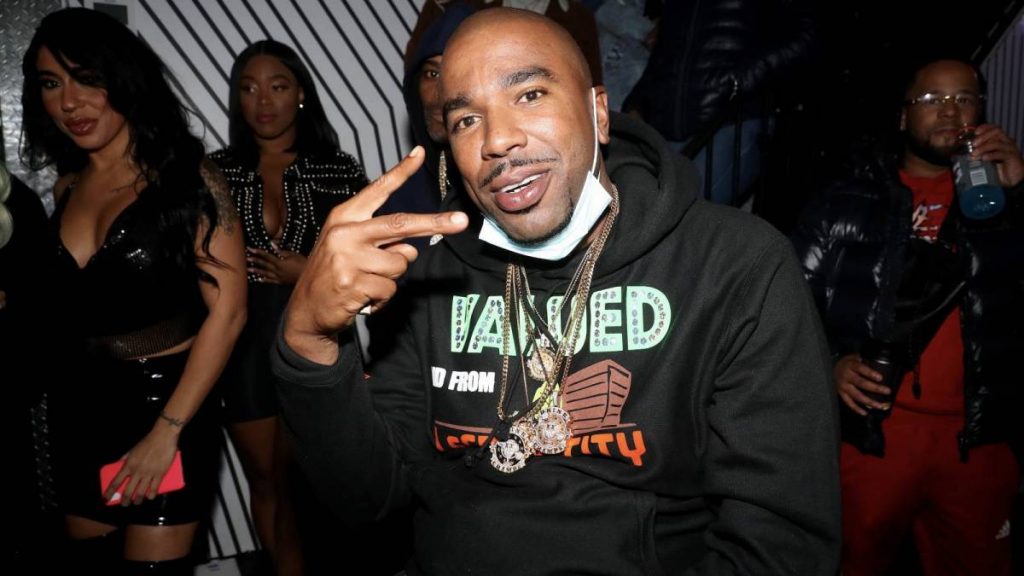 Exclusive – N.O.R.E. is someone who believes in the power of manifestation. He and his Drink Champs co-host DJ EFN have been grinding out episode after episode with high profile guests since the REVOLT series first aired in 2016. But having Drake on the show would've been in another league.
On September 25, N.O.R.E. shared a video to his Instagram account, appearing to confirm the OVO Sound boss was officially booked for the show.
"C'mon Drake," he said in the clip. "Tomorrow — Monday, Drake is on Drink Champs."
View this post on Instagram
But according to a recent interview with HipHopDX, that isn't going to happen — at least not yet. When asked if the taping with Drake happened, N.O.R.E. replied, "Nah, we ain't get Drake, that was all a rumor. We were really just listening to Drake's music and my man in the background said, 'Drake's on Drink Champs! And we just said, 'Drink Champs!'
"But hey, he's still in Miami. We're still stalkin' him. We don't mind being told no. But you never know. We're actually in Hawaii just listening to his music and randomly, someone posted it. I ran with the story because positive energy creates positive energy."
Drink Champs initially teased an episode with Drake in April, promising he'd address his short-lived "beef" with the late DMX. N.O.R.E. has said multiple times he played a role in putting an end to Drake and DMX's issues with the help of OVO producer Noah "40" Shebib.
"U see my face and u know why I'm here !!!" he wrote. "CHAMPAGNE PAPI; but who's who ? OVO DRINK CHAMPS LOADING. #CertifiedLoverBoy LOADING.
"@champagnepapi x @therealnoreaga @drinkchamps #drinkchampspodcast a lot of people don't know but I squashed the beef between dmx and drake thru my boy 40 but we Will save that for drinkchamps !!! Gotta big up Ovo 40!!! Armand and fancy."
View this post on Instagram
In a 2011 interview with Vibe, DMX partially explained why Drake got on his nerves.
"I'm not gonna disrespect anybody or shout anybody out, but it's sad the shit I'm seeing here," he said. "All we got is 106 & Park in jail. And it's like 'Wow, this is the Top 10?' I like [Nicki Minaj's] style – but not so much Drake's. Hmmm…no comment. I don't like Drake. It's nothing that he did to me.
"He actually is talented. It ain't nothing personal. I don't like his stuff. He has a little wordplay here and there, but when I see him and here him it's like — 'Money, I'm not rockin with that.'"
X ultimately let those complaints go prior to his April 2020 death. 
Check back with HipHopDX later this week for Part II of the N.O.R.E interview in which he and his wife discuss their new roles on WEtv's Marriage Boot Camp: The Hip Hop Edition, the impact DMX had on him and getting Shyheim on the Drink Champs podcast following the Wu-Tang Killa Beez controversy.