Nardo Wick Enlists Lil Baby & Future To Complete A Heist For 'Me Or Sum' Video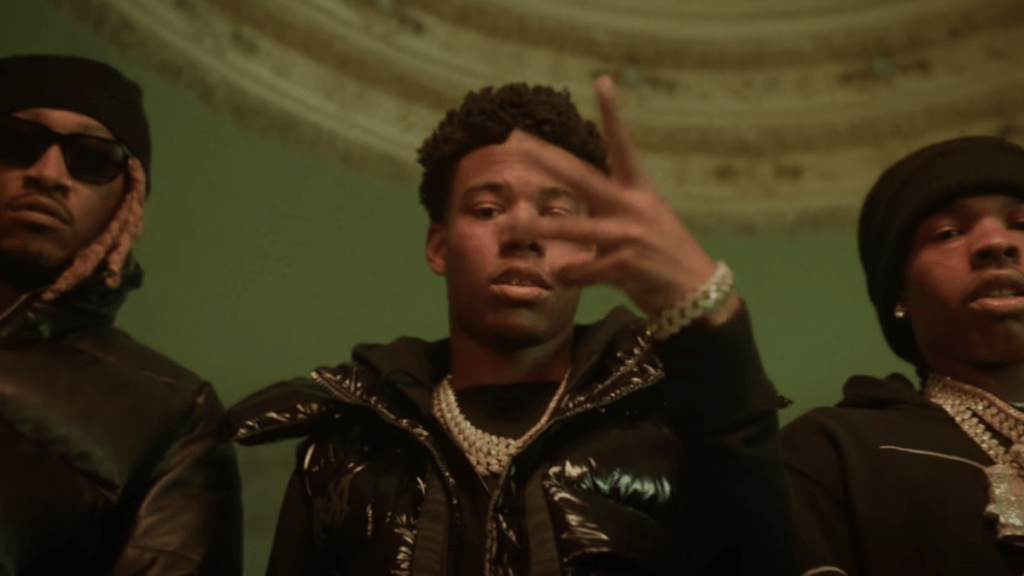 Nardo Wick's slow-grind to success throughout last year earned him a nod on our 2022 HipHopDX Rising Stars list. The Jacksonville native returned on Thursday (February 3) to unleash the visual to his menacing "Me Or Sum" featuring an assist from a pair of ATL staples in Lil Baby and Future.
Based on the classic attire, Nardo takes viewers back about a century to the roaring 1920s, where he and fellow clique members Baby and Future link up to pull off a grand heist for hundreds of thousands of dollars in cash.
The MadeByJames-directed clip kicks off with Future distracted by a woman's beauty while Nardo plans out the heist with his crew in the midst of throwing around dollars gambling and enjoying a few drinks.
View this post on Instagram
Lil Baby enters the fold already up in the penthouse suite where he and his lady friend are in motion stealing bags of cash along with whatever jewelry they can get their hands on. The three rhymers then reunite in the end to celebrate their flawless execution.
Nardo Wick gained serious momentum in 2021's quarter four in the back of his "Who Want Smoke??" remix with Lil Durk, 21 Savage and G Herbo. The vicious track cracked the mainstream and peaked at No. 22 on the Billboard Hot 100 in addition to going platinum.
Watch the "Me Or Sum" video above and stream Who Is Nardo Wick? below.