Nas Delivers 'Spicy' Video Featuring A$AP Ferg & Fivio Foreign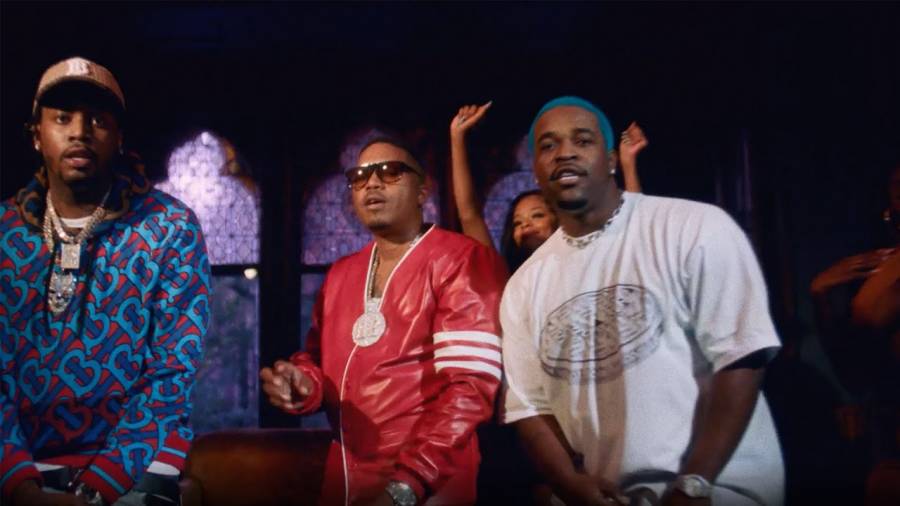 Three of New York's boroughs connect in the new video for Nas' single "Spicy" produced by Hit-Boy. The Illmatic MC represents Queens, A$AP Ferg reps Harlem and Fivio Foreign adds Brooklyn to the mix in the Jack Begert-directed visuals for the trio's collaborative track.
Nas is joined by his guests in the streets of New York despite the ongoing COVID-19 pandemic. He does wear a mask in some scenes though, kicking bars full of braggadocio in his opening verse.
"Mets hats in the sky like Bobby Shmurda/They watch me like the chip, courtside at the Rucker/Flow only getting tougher, she begging me to cuff her/Brooklyn Sweet Chick, waffles with raspberry butter/Wear a mink at the roller rink middle of the summer/If I can't get it done, I got soldiers with me to cover/Queens get the money, we only stacking it upward," he raps.
"Spicy" comes from Nas' latest album King's Disease, which was released in August. The album debut at No. 5 on the Billboard 200, becoming the 10th Top 5 solo album of his career.
Watch the video for Nas' "Spicy" above and check out the stream for King's Disease below.