Nas & GloRilla Set For Tight First-Week Sales Showdown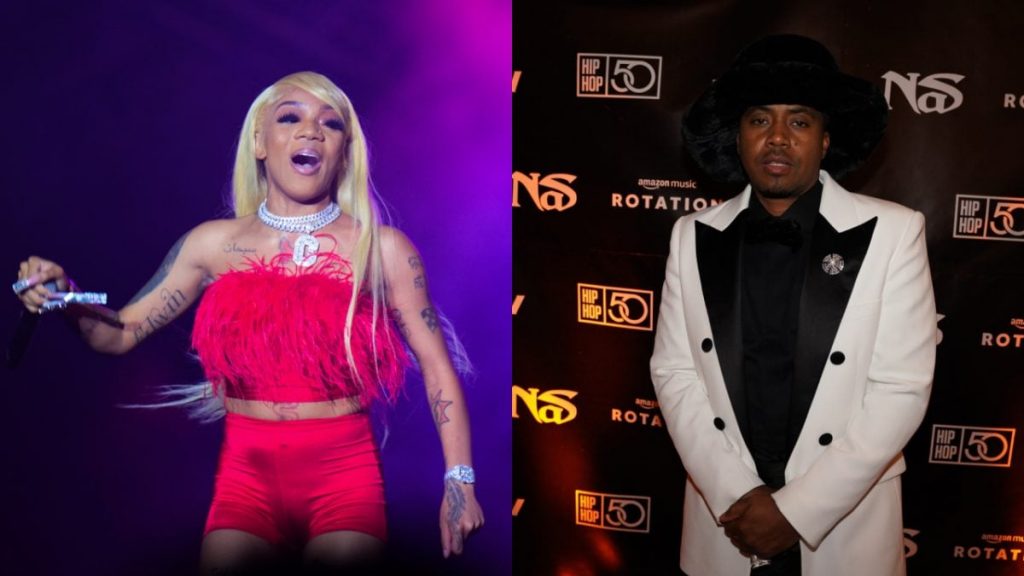 Nas and GloRilla have not only both put out new albums, but they're currently neck-and-neck in projected first-week sales.
The Queens legend dropped off the third installment of his Grammy-award-winning King's Disease series with Hit-Boy on Friday (November 11), while the CMG signee dropped off her debut EP Anyways, Life's Great…
Hits Daily Double has projected that Nas's release will move around 27,500 in its first week, while GloRilla's debut is expected to move around 28,000, which means both artists will be competing for the No. 10 slot on the Billboard 200.
Elsewhere, Drake and 21 Savage will comfortably hold the No. 2 spot on the chart, as their project Her Loss is projected to move around 171,000 album-equivalent units, and Lil Baby will likely fall at No. 4 with his album It's Only Me projected to move 53,000 album-equivalent units. (Taylor Swift's Midnights is expected to hold the No. 1 slot).
Despite the friendly competition it seems to be all love between GloRilla and Nas. The latter shouted out the former on KD III's closing bonus track "Til My Last Breath," where he raps, "I'm applying pressure, I see why she prеssed (Why she pressed)/ When she with me she GloRilla, FNF (FNF)/N-A-S, I'm steppin' 'til my last breath (My last breath, yeah)."
"I love that so much, Nas is a big legend for real," Glo told TMZ when they informed her about the shout-out. "That's super big. Like I never in a million years."
Glo was also nominated for a 2023 Grammy during Tuesday's nomination announcements. Her hit record "F.N.F" was nominated for Best Rap Performance, and she took to Twitter to celebrate the achievement.
"The same song they was clowning me & my friends about saying we was Ugly & Dusty just got nominated for a Grammy," she wrote on Twitter. "WHEN GOD IS ON YOUR SIDE YOU CANNOT FAIL."
As for Nas, he also announced on Friday (November 11) that he would perform the entire King's Disease trilogy in one night at New York City's Madison Square Garden on February 24.
According to The Garden's official Twitter account, Chase cardholders will have early access to ticket sales from 10 a.m. EST on Tuesday (November 15) to 10 p.m. EST on Thursday night (November 17). The general public will be able to buy tickets starting the following morning (November 18) at 10 a.m.