Nas & Hit-Boy Are Back In Business With Upcoming 'E.P.M.D.' Collaboration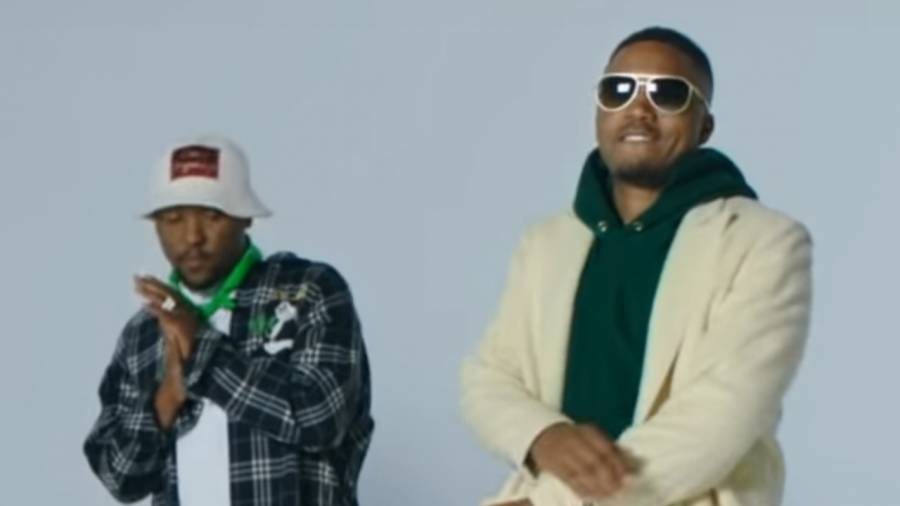 After Hit-Boy produced Nas' thirteenth studio album King's Disease in full, the pair are back at it again.
Both the legendary rapper and HipHopDx's 2020 Producer Of The Year posted up from the studio on Monday (February 8) to confirm their latest collab "E.P.M.D." will arrive on Friday (February 12).
"E.P.M.D. we back in business/I visualize what it is not what it isn't/We at the mafia table next to the kitchen/Eating Michelin Star, countin' a million!" Nas begins on the track – with a title that pays homage to the iconic rap duo comprised of Erick Sermon and Parrish Smith.
View this post on Instagram
Released in August, King's Disease was entirely produced by Hit-Boy and featured 13 tracks with appearances from Fivio Foreign, A$AP Ferg, Big Sean, Don Tolliver, Lil Durk, a reunion of The Firm and more. The album became Nas' 10th top 5 debut, coming in at No. 5 with approximately 47,000 album equivalent units in its first week. The effort has been nominated for Best Rap Album at the 2021 Grammy Awards, and was also named one of HipHopDX's best rap albums of 2020.
King's Disease was just one of many projects Hit-Boy had his hands in throughout 2020, and he dropped collaborative albums with both Big Sean and Benny The Butcher in the months that followed – making for quite the onslaught.
"Big Sean's stuff was supposed to drop in like March and it didn't drop and it got pushed back," Hit-Boy explained to HipHopDX. "I was like damn, this is really lining up for like three projects just to drop month after month from Nas to Benny to Sean. I was like this is going to be a crazy stretch. For it all to have panned out like this, I couldn't have planned it any better."
Revist King's Disease below.