Nas & Hit-Boy Reveal 'King's Disease 3' Release Date & Cover Art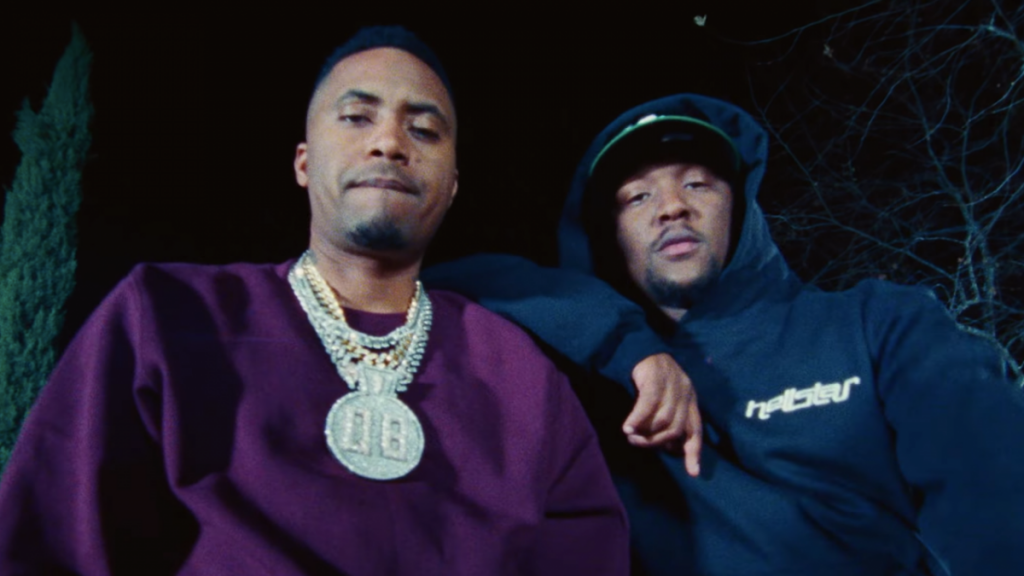 Nas and Hit-Boy are going for the three-peat. The Grammy Award-winning duo officially announced plans for King's Disease 3 on Tuesday (October 18).
The legendary Queensbridge MC and West Coast beat maestro posted the gold-plated cover art of the LP on social media, along with its November 11 release date.
"KDIII 11-11 @Nas," Hit-Boy wrote on Instagram, while Nas echoed the release date on his own Instagram page.
View this post on Instagram
Nas sparked anticipation for King's Disease 3 last December when he confirmed that the album was on the way on "Ugly," from his and Hit-Boy's surprise joint project Magic.
"I'm on offense every day until I see the love / 'KD3' on the way, this just to feed the buzz," he rapped.
In an interview with Apple Music's Ebro Darden earlier that year, Nas spoke about his collaborative relationship with Hit-Boy, who he referred to as the Quincy Jones to his Michael Jackson.
"He's like my Quincy [Jones], you know what I mean?" he said. "So I feel like the next thing I do, if I was to work with Hit-Boy on the next thing I do, I think that we might do something that is going to be magical."
Nas and Hit-Boy's prolific partnership began with King's Disease in 2020, which boasted appearances from Big Sean, Lil Durk, Anderson .Paak and more. The album earned Nas his first-ever Grammy award after winning Best Rap Album the following year.
King's Disease II followed in August 2021 and featured heavyweight collaborations with Eminem, Lauryn Hill and YG, among others.
The sequel was also nominated for Best Rap Album at the 2022 Grammy Awards, but lost out to Tyler, The Creator's Call Me If You Get Lost.
Meanwhile, Nas recently got off the road after finishing up his N.Y. State of Mind tour with Wu-Tang Clan and Busta Rhymes. On the music side, he blessed YG with a "dream" feature on his I Got Issues album, which dropped in September.