Nas Says He's Waiting On Dave East To Send The Beat For JAY-Z Collab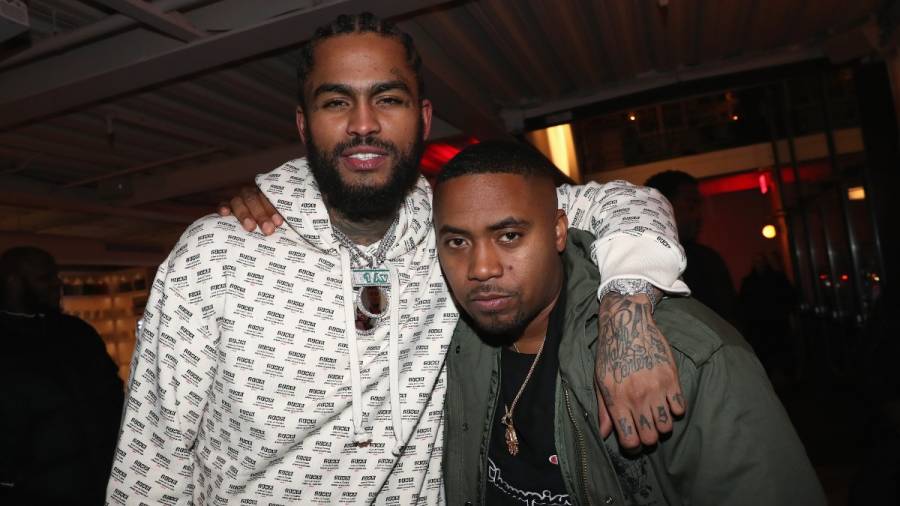 Dave East reportedly has a song with JAY-Z that Nas is willing to hop on – he's just waiting on the word.
In a recent interview with NME, the Queensbridge-bred Hip Hop legend talked about a 2019 interview in which East revealed he was sitting on a Hov-assisted Timbaland beat he wanted his mentor on. According to Nas, he was made aware of the song's existence — but that's kind of where it ended.
"He told me about it," he began. "I was just waiting on a phone call … I haven't heard the song yet, but all East has to do is tell me when it's a go and if it's a go, I'm there."
East caught the attention of another famous Nas this week as well. On Monday (November 2), Lil Nas X called the Harlem native out after East made fun of him for dressing up as Nicki Minaj for Halloween.
"It's 'batty man,'" he wrote on Twitter, after East had called him "BATI MON." "N-ggas can't even be homophobic the proper way smh butchering the hell out of the patois."
View this post on Instagram
Lil Nas later deleted the tweet, but his follow-up to leave him alone remains. He did not tag East in the post, however.
"Bro I don't bother a soul in this industry," Lil Nas X said. "All I do is tweet and make bangers. Leave me alone damn."
Elsewhere in the interview, Nas talked about his relationship with Nipsey Hussle and the plans they're were making before his 2019 death.
"It was more to do with business and investment business," he said. "One thing he wanted to talk to me about was putting together a documentary on 'I Am' [the 1999 album that was originally intended as a live album]. Once it got bootlegged, I didn't even want to hear it again. I didn't want to hear those songs again. I was just upset, you know?
"Nipsey was really serious about doing a documentary about it and he was working on it. Not as far as like gathering footage, but I gave him my blessing to do it."
Read the full interview here.