Nate Dogg's Son Takes Issue With Snoop Dogg's Ty Dolla $ign Comparison — & Explains Why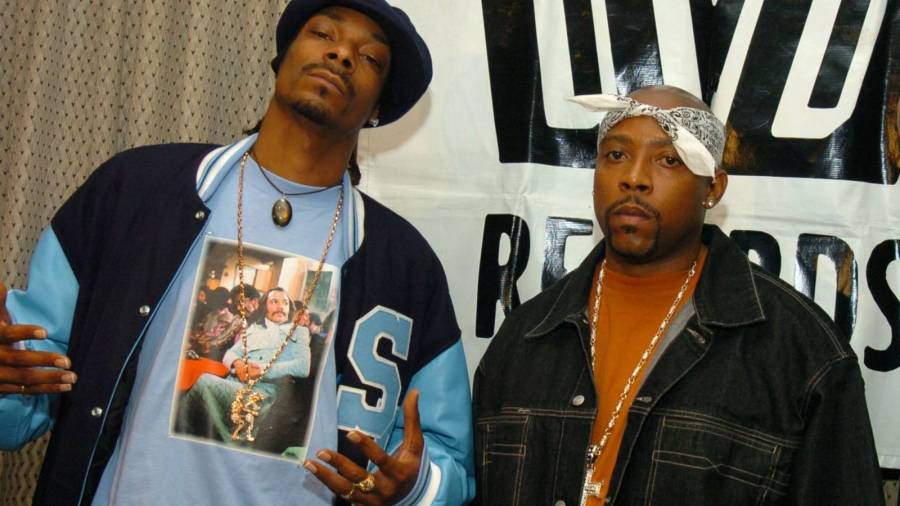 Ty Dolla $ign has rightfully earned the reputation as one of music's most featured guests. In fact, he embraces it wholeheartedly. His most recent album, the aptly titled Featuring Ty Dolla $ign, plays off the staggering amount of times he's appeared on someone else's track.
During a recent interview with Power 106, the Los Angeles-bred musician revealed Snoop Dogg had called him the "reincarnation" of the late Nate Dogg, the anointed "King of Hooks." Nate Dogg's son, Naijiel Hale, apparently wasn't feeling this sentiment and took his thoughts to Instagram.
#DailyDose: Ty Dolla Sign reacts to Snoop Dogg naming him the reincarnation of Nate Dogg + Ty says he wants to see a Dr. Dre & Diddy #Verzuz battle! 🙏🏽🐐💯
•@tydollasign @TeddyMora_ @DjCarisma @Immelissarios
•
[WATCH] https://t.co/f1DIu18xHS pic.twitter.com/6rLi1BFKKM

— Power 106 (@Power106LA) October 23, 2020
In Hale's first post, he shared the single art of Dr. Dre's "Kush" featuring Snoop and "Locked Up" artist Akon and wrote in the caption," Y'all remember this song 9 years ago after my daddy died and n-ggas wanted @akon as a replacement so bad they didn't even mention the whole Nate Dogg sound that's in there. This is when I knew."
Although Hale deleted the post, he declared in another "ALL THIS SHIT DEAD" alongside a screenshot of an article about Snoop's comments. He later elaborated in a third Instagram post, "Ty$ cold af and I like that nigga sound. It was cool to compare him to my pops before y'all knew about me.
"Coach Snoop can say what he want cause he the king, but he gone see. I can disagree cause that's my daddy. I can prove the disagreement and still come correct. For the n-ggas in the back that don't got a voice like this… shut yo old asses up."
Hale's legendary father passed away in March 2011 at the age of 41. The aspiring artist is gearing up to release his new Young Dogg EP on November 20.