NBA Vet Joe Johnson Credits Ice Cube's BIG3 For His Return To The League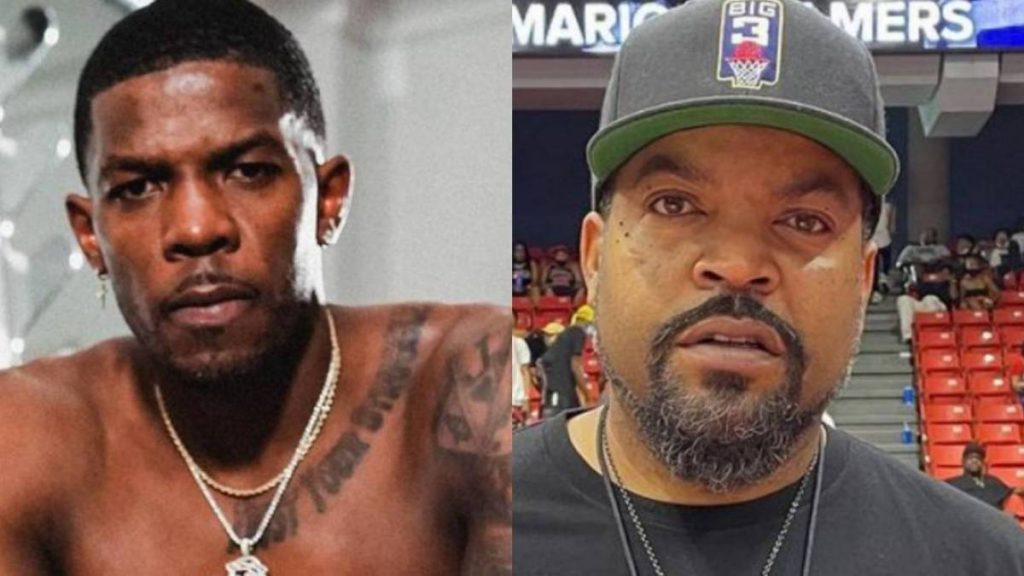 Boston, MA – NBA veteran Joe Johnson made his debut in the league as a rookie for the Boston Celtics over 20-years ago — while Michael Jordan was on his retirement tour season with the Washington Wizards in 2001.
Some 19-years later, "Iso Joe," made his return to the Celtics  Wednesday (December 22), on a 10-day hardship contract, due to the league-wide spike in COVID-19 cases.
In the final minutes of a dominant 111-98 victory over the Cleveland Cavaliers, Iso Joe scored the final points of the game in his signature fashion and explained to reporters during the post-game press conference how special the moment was for him.
It's amazing to be back here 20 years later," Johnson said. "It's still surreal to me."
Joe Johnson. He's back 🙌 pic.twitter.com/b0w9qNYxV3

— NBA TV (@NBATV) December 23, 2021
Joe also thanked Ice Cube for inviting him to play in the BIG3 and show the seemingly endless bag of offensive moves he displayed on the court.
"The BIG3 was everything for me," Johnson said. "Shoutout to Ice Cube for allowing me and giving me a chance to put my skills on display, man, and go out and have fun every weekend. That was special. I got a chance to play with guys that I hadn't played with since college.
Joe Johnson last played in the NBA for the Houston Rockets during the 2018 season when the team made the Western Conference Finals.
During his three-plus-year leave from the NBA, the shooting guard revived his Iso Joe moniker in the BIG3, the three-on-three basketball league featuring former professional players West Coast Hip Hop giant Ice Cube founded in 2016.
After winning the 2019 BIG3 championship and becoming the league MVP in his rookie year, Iso Joe became a social media sensation.
Iso Joe went on to explain how instrumental the opportunity was, and declared he wouldn't have made it back in the NBA if it weren't for the BIG3.
"Competing every weekend in the BIG3 was awesome – I mean, it's still fun, don't get me wrong, I love it. If it wasn't for that, I probably wouldn't be here right now, so I appreciate Cube for that."
View this post on Instagram