NBA YoungBoy, Future & Lil Baby Credited For Helping Memphis Grizzlies' Success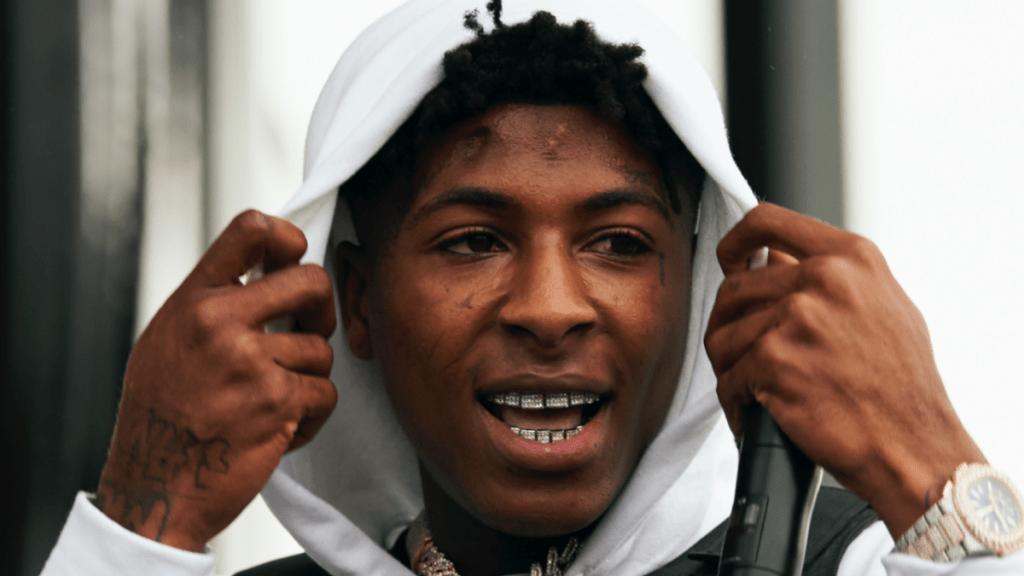 NBA YoungBoy has been credited for guiding the Memphis Grizzlies to a successful regular season that has seen them finish as the No. 2 seed in the Western Conference with 56 wins. The rapper's music dominates the NBA team's pregame playlist, with "No Switch" even soundtracking the introduction video at FedExForum.
"That's probably why we have won so many games, honestly," Grizzlies' power forward Jaren Jackson Jr. told The Commercial Appeal. "Everybody is on the same page, everybody knows the words. At this point, everybody listens to it. We all know the words. The whole team. This year we played way more [than previous seasons], which is hard to imagine. Sometimes it's only [NBA YoungBoy]. That's just what we need now. That's like antidote. 'Black Ball' is like a anthem. We just embody that."
Shooting guard Ziaire Williams added, "It gets us hype. It gets us a lil pumped. It's just fun. We can all vibe to it. It's cool just to kind of see our young culture grow and kind of translate it over to the fans of Memphis. It reminds me of home. All my cousins used to blast it on the ride coming back from school and stuff. Glad we kind of get to translate it over to the league a little bit."
[email protected] talks about how NBA Youngboy's music has influenced their success & how his music is one way how they have built a bond.

"Music can be an important connector for team chemistry, especially a group as young as the Grizzlies." pic.twitter.com/xs8CZ0l5GE

— Youngboy Access (@AccessYoungboy) April 9, 2022
The team's leading scorer, Ja Morant, along with Jaren Jackson Jr. and Brandon Clarke, are three of the players in charge of the playlist. While NBA YoungBoy is the main artist in rotation, Dillon Brooks and Kyle Anderson play other rappers such as Future and Lil Baby, with Jackson also picking out Pooh Shiesty and BIG30 as music of choice.
"With sport, you want to listen to a high energy beat, something that's fast pace and going to pick you up, so that you can translate that energy onto the court," professional counselor and life coach Eric Capehart said. "Music triggers feelings and dictates how you feel, which then in turn dictates how you perform. Music brings us together. If we know the words, then we're all on one page and we're just vibing together. And then we go into the game, and we play as a team."
The Memphis Grizzlies are set to begin their 2021/22 playoff journey on April 16 against the winner of the Minnesota Timberwolves and Los Angeles Clippers.