NBA YoungBoy's 'Sincerely, Kentrell' Album Puts Him In Conversation With 2Pac & Lil Wayne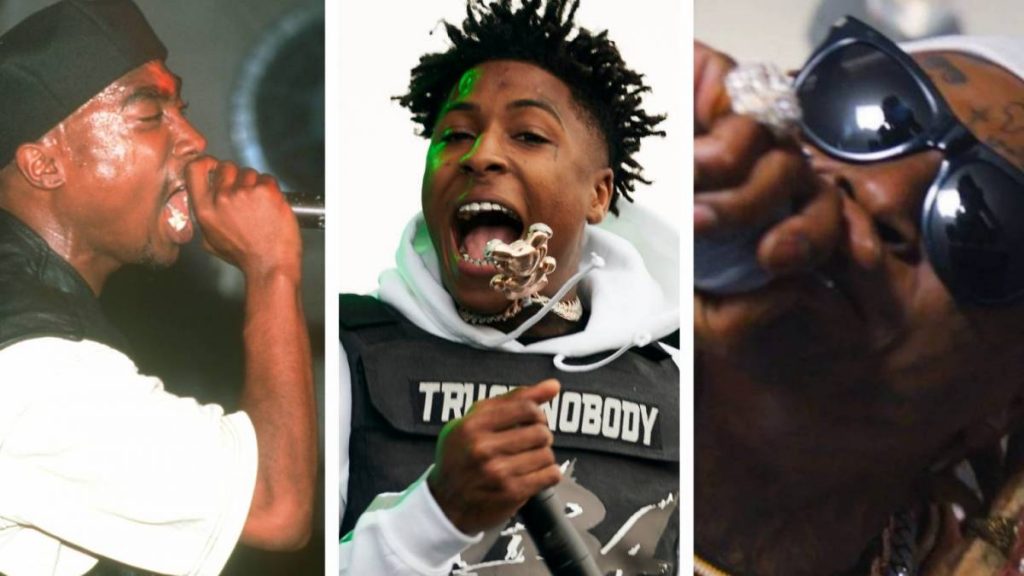 At just 22 years old, NBA YoungBoy a.k.a. YoungBoy Never Broke Again has secured his fourth No. 1 atop the Billboard 200 with his recently released album Sincerely, Kentrell.
The 21-track project successfully dethroned Drake's three-week Certified Lover Boy run on the Billboard 200 but even more historic, it puts NBA YoungBoy in the same class of the late Tupac Shakur and Lil Wayne as the only rappers who released No. 1 albums while incarcerated.
The Baton Rouge rapper was taken into federal custody in March after a sensationalized police chase played out on social media for all his fans to see. Consequently, NBA YoungBoy was charged with a felon in possession of a firearm and possessing a firearm not registered to him.
Releasing an album from behind bars doesn't yield the typical fan rally support one would expect circulating around such an isolated incident. Prior to his Donald Trump-induced prison release, Kodak Black dropped his third studio album Bill Israel to little fanfare considering his stature: the project peaked at No. 20 with 16,000 album-equivalent units in November 2020.
YNW Melly, whose highly publicized murder case has even inspired a top-scale podcast production, has also seen a decline in album traction during his imprisonment. The Florida rapper released his 2nd studio album, Just a Matter of Slime, in August (which ironically featured Kodak Black) to a No. 11 Billboard 200 opening – down three notches from his 2019 debut album YNW Melly vs. Melvin (also released while incarcerated for the aforementioned murder charge).
Throughout the years, several rap stars such as T.I., Gucci Mane, Lil Kim and Boosie Badazz have attempted to weather the lack of promotional storm with jailhouse album drops while others such as Bobby Shmurda, Shyne, Remy Ma, Master P's brother C-Murder saw their rap careers stall once there was no material to keep their names buzzing.
Few rap fans would argue the most iconic and initial occurrence were one and the same when 2Pac released Me Against The World on March 14, 1995, while serving time at Clinton Correctional Facility in New York for aggravated sexual assault.
The late rap martyr would go on to serve eight months but the album — featuring some of his greatest hits including "Dear Mama," "So Many Tears" and the title track — would go on to not only immortalize him before death, it would pave the way for his infamous Death Row days.
Lil Wayne, on the other mic hand, managed to find a lesser-known album to etch his way into history. Released on October 12, 2010, in between parts III and IV of his famed Carter album series, I Am Not A Human Being touted both Drake and Nicki Minaj in their rookie seasons on the songs "Right Above It" and "What's Wrong With Them" respectively, onward to a platinum plaque as Weezy F. sat on ice for criminal possession of a weapon. He ended up spending eight months on Rikers Island for the case.
Check out YoungBoy Never Broke Again's current league-leading Sincerely, Kentrell album below.