New Music Friday – New Albums From Clever, Skinnyfromthe9, Kalan.FrFr, Jayy Grams + More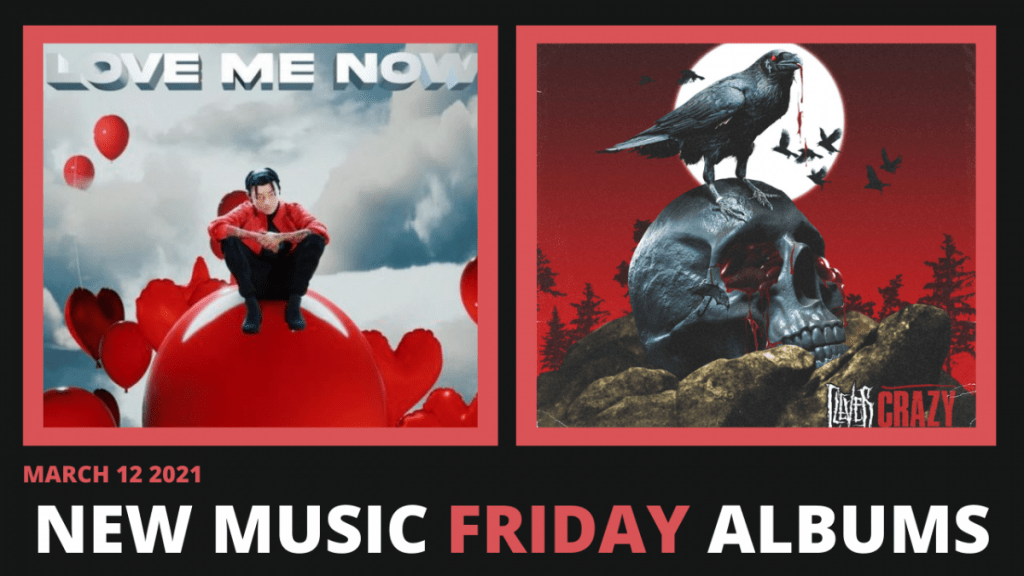 With Drake hitting the pavement strong last week (and getting the payoff in strong projections), expect an influx of new rap albums to start flowing downstream.
Like, now.
Coming off an impressive record with his former and current mentor Juice WRLD and Post Malone respectively, Alabama-born Clever is seeking to make a global effort with his most anticipated release to date.
Several other young upstarts such as Kalan.FrFr, Skinnyfromthe9 and Joey Trap are also seeking to capture their moment as the year warms up.
Stream the projects below and enjoy.
Clever – Crazy
Post Malone's uncanny musical ear doesn't begin and end with his own streaming success. His latest artist Clever has been earning his stripes since he shined on the late, great Juice WRLD's Death Race For Love and he hails from Alabama of all places, proving great talent just needs the right situation to blossom.
Following successful collaborations with the likes of Chris Brown, NLE Choppa and Polo G, Clever has unveiled Crazy, his debut project on Post Malone's Posty Co. Records in addition to the full force of Grade A Productions and Republic Records.
In spite of features with Lil Baby, Lil Wayne, Juice WRLD and the stoney one, expect Clever's songwriting to garner recognition in the process.
Stream the album up top.
Kalan.FrFr – TwoFr 2
Newly minted Roc Nation rapper Kalan.FrFr is coming fresh off a NBA campaign that saw his breakout single "Scoring" put some points on the board. 

Now the Compton native is giving his growing fanbase a proper introduction courtesy of his new album TwoFr 2.
The follow-up to 2018's original brings unabashed energy from the likes of Mozzy, Cypress Moreno, and Stunna 4 Vegas and teeters between Kalan.FrFr's bad boy raps and edgy R&B sensibilities.
TwoFr 2 can be consumed in full above.
Skinnyfromthe9's – Love Me Now
Like most people, Skinnyfromthe9's 2020 was one he'd wish happened differently. That July, the New Jersey rapper survived a bloody shooting he decided to share on social media following the incident.
To double down on the attack's awareness, he released a defiant yet reflective song titled "Ain't Dead Yet" shortly after.
Apparently healed and refocused, the seemingly troubled artist is looking to make a first impression for the second time with Love Me Now. Riding high on heartbreak cloud 9, the entire project is devoid of features so his message comes in loud and clear. Stream it now.
Jayy Grams – G.R.A.M.S.
Cinematic Music Group's Jayy Grams is doing his part to put respectable Baltimore-bred Hip Hop on the map with the release of his new LP G.R.A.M.S..
Giving love to the trap that raised him, the undoubtedly East Coast lyricist is coming off the Cobra Kai vibes felt on his Smoke DZA-featured "Mr. Miyagi" as the track set the precedence for Kush God's presence stands as a fixture among the other 10 tracks.
The Lofi Crew is coming in hot for the 2021. Listen to G.R.A.M.S. above.
Lancey Foux – FIRST DEGREE
English-born Lancey Foux raps (and rocks out) with the type of fearlessness that suits an artist who gives no fux. On FIRST DEGREE, the unapologetic rager delivers all-caps energy for the drill and post-punk scenes and leaves a lone guest spot for frequent collaborator Skepta.
From Europe with anger, stream Lancey Foux's FIRST DEGREE now.
G.T. – Call Me G.T.
Future Future protégé and Detroit drill scene pioneer G.T. has emerged with a new bevy of songs to put a name to the raps.
The 15-track Call Me G.T. sports alley-oops from Curren$y, Icewear Vezzo, Babyface Ray, Veeze, Peezy among others and puts the street vet's lens on full display.
With track names like "Detroit Legends," "Jack & A Press" and "VVS" the album clearly serves as an updated manual to the game and how it's currently being mastered.
Stream Call Me G.T. above.
Jhené Aiko – Sailing Soul(s)
Before the Big Sean headlines, groceries hashtags and around the time the Sade comparisons started, there was Jhené Aiko's albumixtape Sailing Soul(s).
The 2011 offering not only was the soothing Cali crooner's official entry point into R&B conversation but impressively mixed big-name star power in Kanye West and Drake with burgeoning stars at the time in Kendrick Lamar and Miguel, as well as Gucci Mane (who was finally shaping up to be the legend he is now).
As the dual 10th anniversary date and the star singer's birthday approaches on March 16, 2Fish/ArtClub/Def Jam Recordings have given the project its first-ever streaming birth as her most recently released album, Chilombo is poised to take the Album of the Year honor at the 2021 Grammy Awards (where she'll also serve as a Premiere Ceremony host).
Stream Sailing Soul(s) for the first time above. As she recently told Ellen DeGeneres, it's "for the fans."
Friday (March 12) additionally served as a heavy day for new songs so be sure to check both of the latest New Music Friday Singles articles here and here.
Also, be on the lookout for albums by Planet Asia & Dirty Diggs (BLOCK SHAMAN), Chika (Once Upon A Time) and DJ Muggs (Dies Occidendum) along your internet travels.