New Music Friday – New Albums From 'Judas & The Black Messiah,' Babyface Ray, Matt Ox + More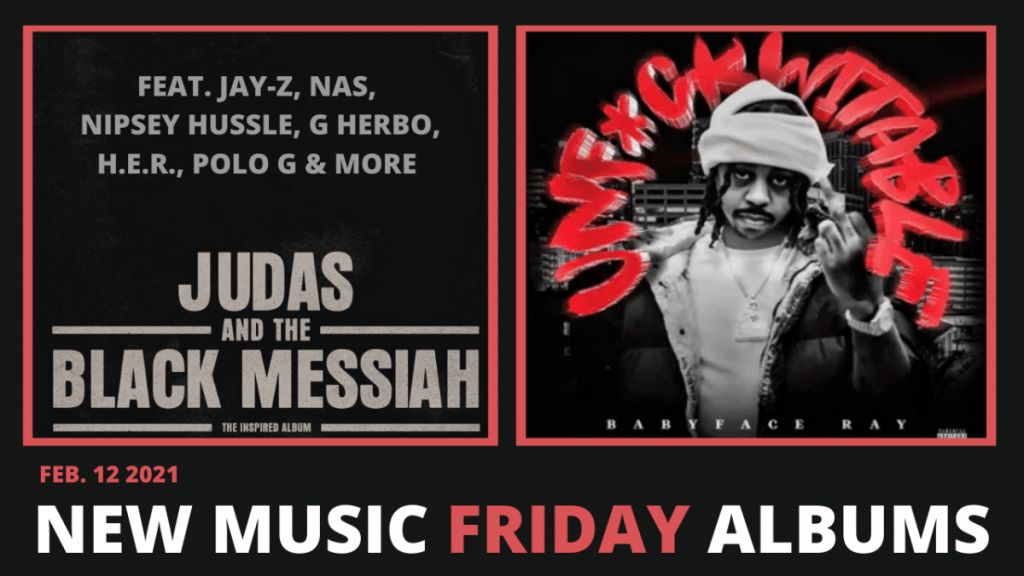 It's been a long time since Hip Hop had an original motion picture soundtrack to get excited about but thanks to a tracklist full of heavyweights and some social media teasing by LeBron James and Nas, Judas And The Black Messiah looks to punctuate Black History Month on both the audio and visual side.
Elsewhere, it's a week full of EPs.
EMPIRE looks to continue their winning streak with Babyface Ray's new project Unf*ckwitable EP. Laced with production from Hit-Boy and features from Moneybagg Yo, Kash Doll and EST Gee, the Detroit rapper looks to continue the glow up with his first drop of the year.
16-year-old Matt Ox, who enjoyed a momentus ascent via his 2017 hit single "Overwhelming" and noteworthy feature on XXXTENTACION's "$$$," is looking to segue into post-pubescent stardom with his latest EP Unorthodox.
Here are all of the new projects for Friday, February 12.
Judas And The Black Messiah: The Inspired Album
Once again Nas and JAY-Z will go head-to-head on a release date but this time it's all love as they share top billing on a star-studded tracklist that also features Rakim, Black Thought, A$AP Rocky, Smino, G Herbo, Dom Kennedy, Pooh Shiesty, Polo G and somehow more. As is the case with the film itself, the hype is palpable for the soundtrack. 'Nuff said.
Babyface Ray – Unfuckwitable
It's a risky business for a rapper to stake their claim at the top of the food chain via the title of their project, but rap is a sport built on confidence. The Motor City's latest representer is looking to make good on his bravado with some help on the beats from Hit-Boy and verses from Moneybagg Yo, Kash Doll and EST Gee.
Matt Ox – Unorthodox
As a teenaged crooner, Matt Ox was an unexpected surprise when he laced the late XXXTENTACION's song "$$$." Now he faces the same challenge as any young star transitioning into adulthood: Maintaining the bubble up. It's not make-or-break time just yet but this could be a good opportunity for the "Overwhelmed" singer to fully step into his own.
slowthai – Tyron
British rapper, slowthai's rep slid across the pond late last year with his hit single and tripped out video for "MAZZA," featuring A$AP Rocky. Having already proven himself to be a wildcard by getting tossed from the NME Awards for threatening audience members and harassing comic Katherine Ryan, Tyron should, if nothing else, be entertaining.
Lucky Daye – Table For Two
With Valentine's Day coming up this weekend, we had to make room for the New Orleans singer with the unmistakable voice. Get ready to set the Table For Two and chill.
Be sure to check out our New Music Friday Singles article as well, and stay up with all of the week's new releases via our Singles and Videos sections.