New Music Friday – New Albums From Lil Durk, PARTYNEXTDOOR (Sort Of), Fredo & More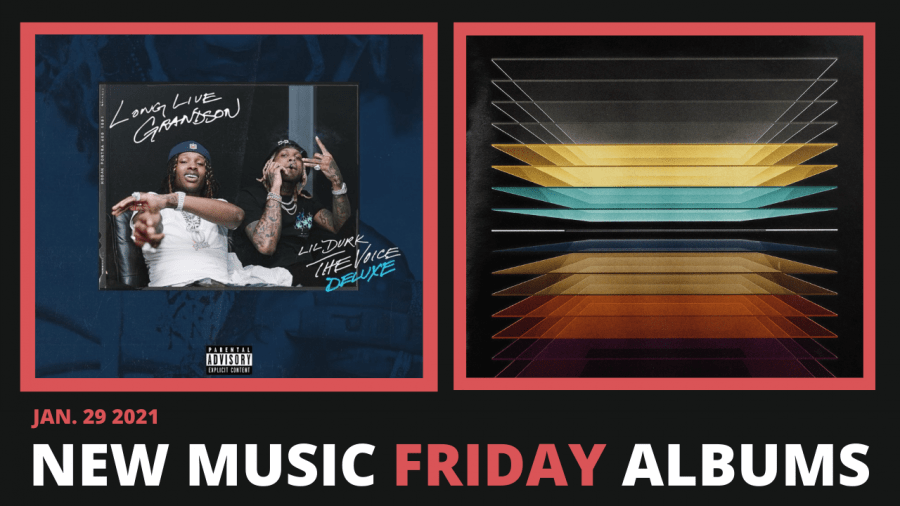 The year got off to a slow start, but it looks like we finally got some new heat to ride along to the wave of new momentum in our country.
PARTYNEXTDOOR fans rejoice as the original Colours is officially dropping on all digital streaming platforms. Hopefully, that will hold people over until the OVO crooner releases something new.
Chicago's hardest working man, Lil Durk, continues his productive streak, giving The Voice the deluxe touch and West London rising star Fredo gifts fans with his sophomore LP featuring a posthumous verse from Pop Smoke.
Here are the new albums for Friday, January 28th.
Lil Durk – The Voice (Deluxe)
The OTF honcho's rise has been gradual and with his Christmas Eve release, The Voice hitting No. 3 on the Billboard charts in its second week, it's clear that his prolific 2020 definitely paid dividends. As is the industry custom per last year, Durk is breaking fans off with the deluxe edition, which he broke his social media silence to announce. The Drill veteran set the bar for the project pretty high noting "finna show y'all why I want 200k a show," on Twitter.
PARTYNEXTDOOR – Colours
Out of the nebulous realm of SoundCloud and into the slightly more lucrative mainstream, OVO artist PARTYNEXTDOOR's sophomore project (EP), which features songs is finally available on all DSPs seven years after its initial release. The Drake protégé is not adding any songs but with one of the more loyal fanbases in music, expect fans to keep that new project energy.
Fredo – Money Can't Buy Happiness
The West London spitter waxed cinematic with the announcement of his sophomore LP dropping a movie-style trailer teasing a highly anticipated posthumous verse from the late Pop Smoke in the song "Burner On Deck." This album stands to be a "litness" test of sorts that could very well determine the European rapper's future among stateside fans.
Madlib – Sound Ancestor
He's been a muse for a lot of artists over the years from J Dilla to the late MF DOOM. Most notably of late, however, the Stones Throw hitmaker connected with Freddie Gibbs who entrusted him with two of his most revered projects Piñata and Bandana. This time Quasimoto is working with the eclectic British producer Four Tet. This one will likely reach outside the walls of just Hip Hop but will definitely set the table for a weekend of lengthy text threads between hipsters.
Nechie — Shady Baby
Gunna has lent his executive production talents to buzzing Atlanta rapper's Nechie latest project, Shady Baby, as they both grew up together. The Interscope Records LP pits the southern rhymer with the likes of his childhood friend, Yak Gotti and Lil Durk and over top beats from Turbo, AJ Stay Workin and 2019 HipHopDX Producer Of The Year Wheezy.
Chip – Snakes & Ladders
Fredo is not the only rapper that hails from across the pond in this week's lineup. After making a name for himself with a slew of diss tracks aimed at his rival Stormzy, Chip is ready to show and prove with his new project (technically a mixtape).
Be sure to also check out New Music Friday singles and check-in with HipHopDX every Friday as we keep you updated on the latest albums and singles in the world of Hip Hop.