New Music Friday – New Singles From Benny The Butcher w/ Lil Wayne & Big Sean, Big Boi w/ Killer Mike, SAINt JHN & More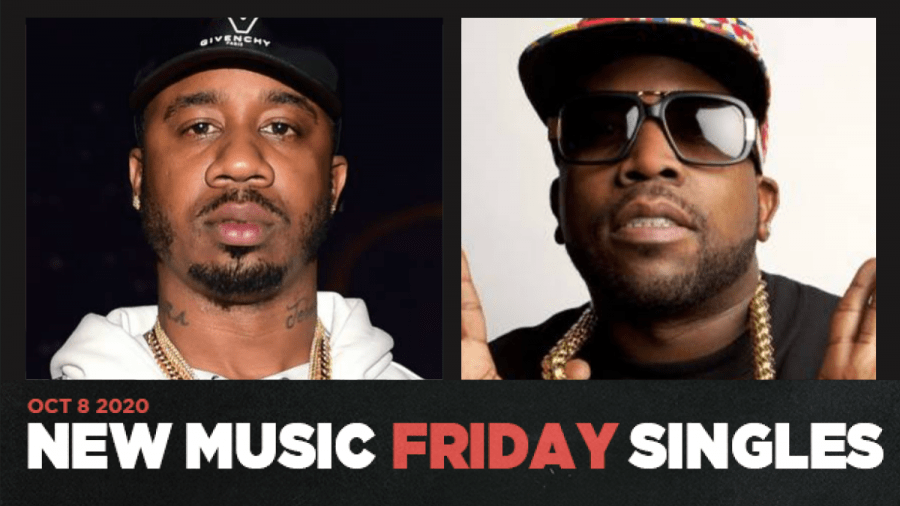 The debates are in the books, but thanks to HipHopDX's New Music Friday, arguments over who dropped the hottest song or project can rage on through the weekend.
Singles from this week include some notable features from Lil Wayne, Big Sean, Killer Mike, Young Thug, Gunna, Rick Ross, Lil Baby and more.
Here are the top singles for October 9.
Benny The Butcher f. Lil Wayne & Big Sean – "Timeless"
It's only fitting in the month that Halloween falls in that three different generations of lyrical monsters collide on this appropriately named new single, which Hit-Boy says was originally meant for JAY-Z.
Big Boi f. Killer Mike & Big Rube – "We The Ones (Organized Noize Remix)"
Twenty years in, Killer Mike and Big Boi collaborations have not disappointed yet. Add Organized Noize to that mix, enough said.
Karlae f. Young Thug & Gunna – "Jimmy Choo"
The First Lady of YSL gets high fashion with two of this year's most prolific spitters.
SAINt JHN – "Gorgeous"
The incomparable SAINt JHN knows how to make everyone miss the pre-COVID days with his flossy new single produced by Fallen.
Fatt Sosa f. Rick Ross – "Pimpin"
First he was "Selling Dope" with Moneybagg Yo and now North Carolina's latest breakout rapper is "Pimpin" with "Tha Bawse" on his latest single.
OMB Peezy f. King Von & Jackboy – "Big Homie (Remix)"
Three of this year's top ascenders connect on the remix to OMB Peezy's hit single.
FRVRFRIDAY f. Lil Baby – "Window Shopping"
Lil Baby's impressive run of features continues as he links up with Canadian crooner FRVRFRIDAY on this PAPERBOYPLAY produced new single.
Powfu – "Stay4Ever"

Powfu tries to keep the "Coffee" buzz alive with his new one, "Stay4Ever."
Also be on the look out for new songs from Navvi, Q, Pyrex Whippa, YRN Lingo and more. Check in with HipHopDX every Friday for all the hottest singles and albums, and in the Singles and Videos section for new songs throughout the week.