New Music Friday — New Singles From The Game & Lil Wayne, SAINt JHN & Kanye West, Lil Yachty w/ Future & Playboi Carti & More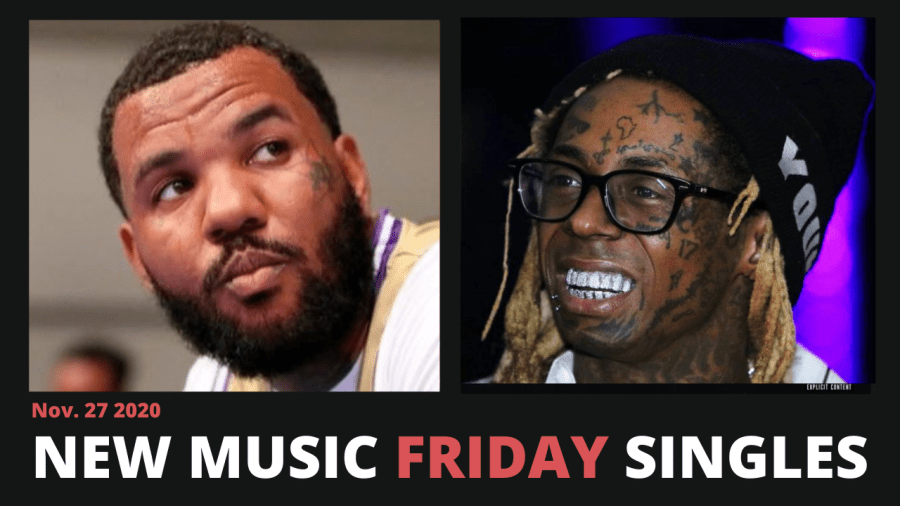 Los Angeles, CA – Even though Thanksgiving 2020 is anything but normal, HipHopDX is here with our usual highly curated roundup of this week's hottest singles. Vibe out to SAINt JHN and Kanye, a solo a cut from Fivio Foreign, and also tune in to several high-profile collaborations highlighted by The Game and Lil Wayne's newest joint effort.
Here are the top singles for the week ending on Friday (November 27).
The Game f. Lil Wayne — "A.I. With The Braids"
With Lil Wayne dropping his No Ceilings 3 mixtape hosted by DJ Khaled, this new collaboration with The Game is like the icing on the cake. Stream "A.I. With The Braids" above.
SAINt JHN f. Kanye West — "Smack DVD"
SAINt JHN is celebrating his recent Grammy nomination for Best Remixed Recording for his 2016 track "Roses" alongside Kanye West on his new amped-up anthem "Smack DVD."
Juicy J f. 2 Chainz & Lil Baby — "Spend It"
Even though Lil Baby says he is done doing features while he's in album mode, the "Bigger Picture" rapper has joined forces with 2 Chainz to support Juicy J on "Spend It."
Rylo Rodriguez f. 42 Dugg & Lil Baby — "Walk"
The 4PF label is in full attendance with 42 Dugg and Li Baby adding verses to Rylo Rodriguez's track "Walk."
Lil Yachty f. Future & Playboi Carti — "Flex Up"
Check out this turn-up banger from Lil Yachty's Lil Boat 3.5 mixtape with Future and Playboi Carti and see if it can help lift any looming post-dinner food comas.
Stunna 4 Vegas f. DaBaby — "Rich Off Words"
Billion Dollar Baby Entertainment rappers Stunna 4 Vegas and DaBaby detail how they have proverbially changed their names to, "Rich," and "Richer," on "Rich Off Words."
Statik Selektah f. 2 Chainz, Conway The Machine, Killer Mike & Allan Kingdom — "Play Around"
Veteran producer Statik Selektah assembled countless big names and melded several rap subgenres to concoct his new legacy-building album The Balancing Act. "Play Around" perfectly embodies the clash of star power and generational gap-bridging the project is overflowing with.
Fivio Foreign — "Truth"
Following weeks of hype from the Brooklyn native, Fivio Foreign has finally delivered his latest heater "Trust."
Also, our honorable mentions for the week include new material from 6LACK, Shoreline Mafia and Virgo Morai with Renni Rucci.