Nicki Minaj Breaks Yet Another Record With 'Super Freaky Girl'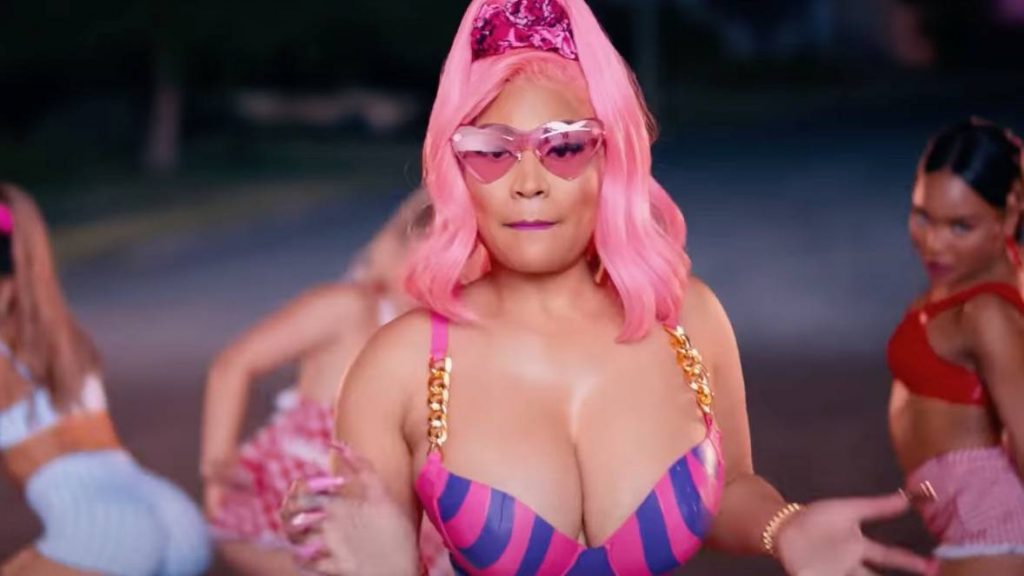 Nicki Minaj has earned yet another impressive accolade for her recently released Rick James-inspired hit single.
On Saturday (September 17), multiple reports confirmed the Queen rapper's "Super Freaky Girl" has officially broken a major Spotify record by becoming the fastest solo female rap song to accumulate 100 million streams on the platform.
The new streaming milestone underscores the immense success Nicki Minaj has experienced since the release of the track last month, which also made history as it debuted atop the Billboard Hot 100.
The explosive new single also gave Nicki her very first No. 1 hit as a solo artist and first chart-topping debut for any solo female rap artist since 1998.
[email protected]'s "Super Freaky Girl" has now surpassed 100 million streams on Spotify. It becomes the fastest solo female rap song to reach this milestone.

— chart data (@chartdata) September 16, 2022
In a separate tweet of her own on September 17, Nicki Minaj also acknowledged the traction "Super Freaky Girl" has sustained since it was released on August 12, remarking on how the additional remixes to the hit seemingly boosted the already surging streaming margins to over 20 million streams per week.
"5 weeks in?!?!!! Whoa!!!!! This is amazing you guys! Thank you!!!! The #QueenMix rlly BODIED!!!! GO STREAM!!!!!!," Nicki tweeted.
In addition to the Roman remix, Nicki Minaj also released a massive posse-cut QueenMix of the song featuring City Girls rapper JT, her "Whole Lotta Money" collaborator BIA, Maliibu Mitch, Katie Got Bandz and Akbar V.
Nicki Minaj has maintained her consistent string of releases with her recent guest appearance on DX Rising Stars alumnus BLEU's larger-than-live ballad "Love In The Way," which arrived on September 16.
Along with his collaboration with the "Super Bass" MC, BLEU has now collaborated with the three biggest artists to rise from the 2010s super label Young Money, including Lil Wayne and Drake.
Nicki Minaj acknowledged the amazing accomplishment while also seemingly attempting to kill off the claims Diddy made about R&B music being dead in the process.
"If you're a SINGER questioning if you should stay true to R&B, let the record show that going viral & making lasting classics are 2 different things. Only 1 of them will stand the test of time & is respected by the greats you look up to. #LoveInTheWay @_YungBleu," Nicki wrote on Twitter.