Nicki Minaj Disses Kanye West At Essence Fest: 'We Don't Fuck With Clowns!'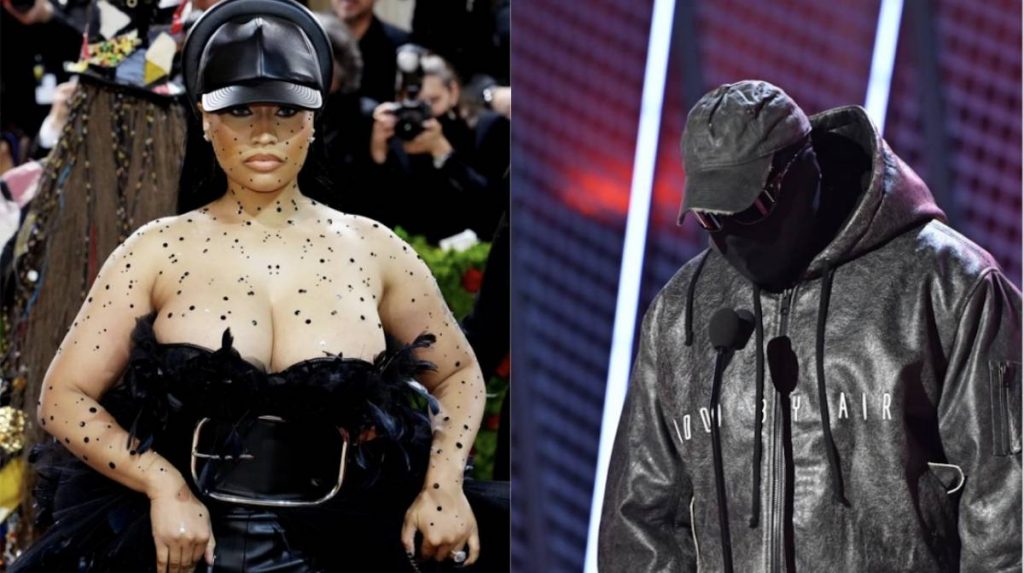 New Orleans, LA – Nicki Minaj headlined day one of the 2022 Essence Festival on Friday (July 1) and while thousands of her Barbz were upset her performance wasn't available for live stream on Hulu, the New York rapper still found a way to create a moment for fans to talk about.
After her set was delayed for 45 minutes, Minaj hit the stage, performing her Lil Baby-assisted single "Do We Have A Problem" before launching into fan favorites such as "We Go Up," "Did It On 'em," and "Beez in the Trap." However, after her DJ cued up "Monster," the 2010 Kanye West single where many fans believe she delivered her best guest feature, Minaj stopped the show.
"A monster though!" Minaj began. "A monster though! But we don't fuck with clowns."
View this post on Instagram
The moment led to Minaj instead revealing her guests of the night – Cash Money Records co-founder Birdman to perform hits such as "#1 Stunna" and Young Money founder and her mentor Lil Wayne, who performed "Seeing Green," "High School," "Truffle Butter" and "A Milli" from 2008's Tha Carter III, among other songs.
Minaj not performing "Monster" immediately led to speculation she had fallen out with Ye, attributing it to his guest appearance on Cardi B's "Hot Shit" single, which was released earlier on Friday.
"Where you stand? Where was Jay at? Where was them at?/Where you done that? Where you live at? Another headline, 'Where your hat at?'/' N-gga, go home, where your kids at?'," Ye raps on "Hot Shit."
The surprises didn't stop there at Essence Fest. During his performance, Wyclef Jean brought out his Fugees bandmate Lauryn Hill to celebrate their 1996 album The Score, including live renditions of "Killing Me Softly," "Ready Or Not," "How Many Mics," and "Fu-Gee-La."
Essence Fest continues throughout Sunday (July 3) with performances from Lucky Daye, Jazmine Sullivan, Summer Walker, The Roots and Friends, Method Man, Raekwon, Ghostface Killah and more.