Nicki Minaj Gets Emotional As She Reconnects With Her Favorite Teacher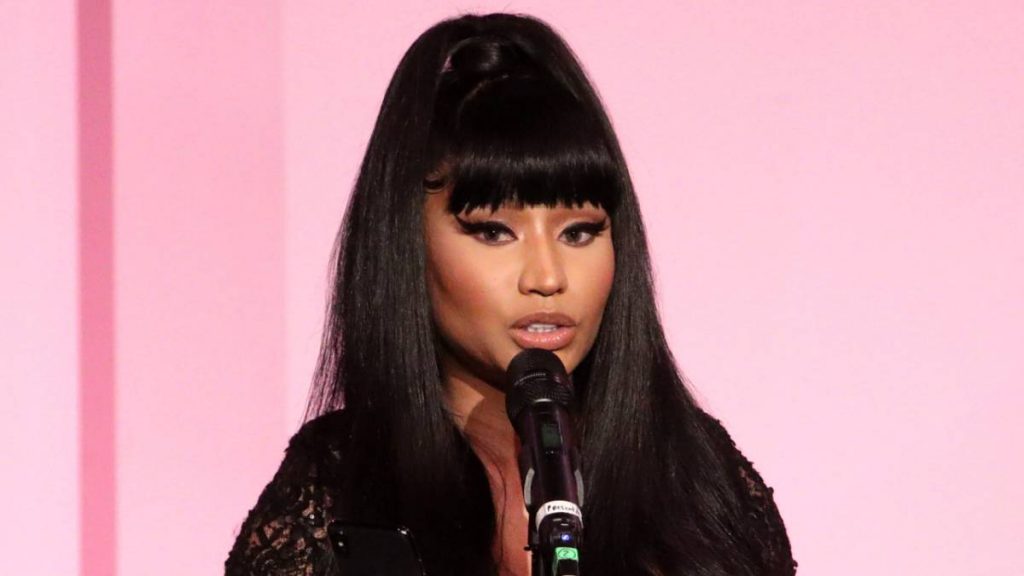 Nicki Minaj gave fans a peek into her pre-fame life when she invited her former elementary school teacher to a recent IG Live session.
In a clip of their chat, Nicki can be seen getting visibly emotional as the teacher, who only identified herself as Liz, recounts how she came to find out her former student was famous.
"I went to a JAY-Z and Eminem concert with my sisters, and you came out and performed," the teacher says after explaining that she had not made the connection to her former student, Onika Maraj. "And I was like, 'Oh my God, she's really good!' And we were dancing and singing — did not know it was you.
"A week later," Liz continues, "my old school, P.S. 45, called and said: 'Listen Liz, E! True Hollywood Story keeps calling, you were Nicki Minaj's favorite teacher.' And I literally dropped the phone."
Nicki Minaj goes on Instagram Live with her "favorite" teacher @NICKIMINAJ https://t.co/FoC4kxW3kg pic.twitter.com/ry0oDwshW6

— HipHopDX (@HipHopDX) October 18, 2022
The school in question, also known as Clarence Whiterspoon, is the Queens elementary school from which Nicki graduated in 1993. The teacher went on to say that following that phone call, she immediately dove into a mission to find every photo and bit of video footage she had of a young Onika performing at school.
"I joke, and say 'I taught her everything she knows,' Liz adds after Nicki was able to contain her surprise at the story.
Nicki would eventually go on to attend renowned New York City Music and Performing Arts magnet school Fiorello H. LaGuardia High School, whose long list of famous alumni also includes Azealia Banks, Kelis, Omar Epps, Eartha Kitt, and Saturday Night Live star Michael Che.
The "Good Form" rapper spoke about her performing arts beginnings in her 2012 docuseries Nicki Minaj: My Truth, recounting how she landed her first Off-Broadway role in the play In Case You Forget just a week after graduation.
While she's best known for her music, Nicki has always incorporated her acting skills into her performances — both on stage and in the booth. She's also amassed a few film and television credits over the years, lending her voice to a cartoon version of herself on The Cleveland Show and characters in Steven Universe, Ice Age: Continental Drift, and The Angry Birds Movie 2. She's also starred in the films The Other Woman and Barbershop: The Next Cut.
This most recent IG Live moment comes after nearly a week of Nicki using social media to protest against the her latest single "Super Freaky Girl" being excluded from the rap categories at the 2023 Grammys. The Rick James-sampling song was instead put forward for Best Pop Solo Performance.
Demanding "fair" treatment, Nicki argued Latto's "Big Energy," which also features a prominent '80s pop sample, should be bumped into the pop categories as well, sparking a very lengthy and very messy back-and-forth between the two rappers.
However, Variety has claimed Nicki Minaj hasn't been completely ruled out of the rap categories at the 65th Annual Grammy Awards. The publication has said she appears on the ballot in the rap division thanks to her "Do We Have a Problem?" collaboration with Lil Baby, which is up for Best Rap Performance.