Nicki Minaj Sends The Barbz After Trolls Who Kept Harassing Her In A Group Chat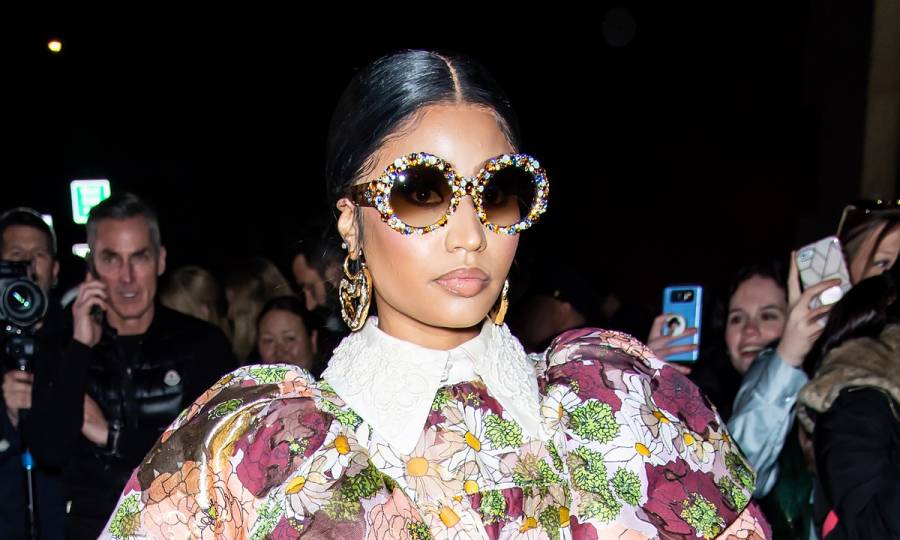 Nicki Minaj's fanbase is one of the most loyal groups of people in the industry. The Barbz will do anything for their favorite artist, and when it comes time for them to defend Nicki, they'll show out in force.
On Monday (December 21), the Queen rapper called upon her crew to go after some pesky trolls who wouldn't leave her alone. In a pair of deleted tweets, Nicki posted images of a group chat that texted her nonstop throughout her day. She didn't know anyone in the group chat and all the unsaved numbers that were harassing the rap superstar became available to her 21.6 million followers on Twitter.
"Barbz, have no mercy," Nicki said in a second tweet.
agsjfha nicki leaking the numbers of fans who got her number and starting texting her and then telling the barbz to have no mercy… queen shit pic.twitter.com/Ffj2aM7jv2

— mediocre homo (@mediocrehomo) December 21, 2020
Without question, the Barbz went after the trolls to the point of sending death threats and even wishing them other types of harm for harassing their leader.
SAY LESS! @NICKIMINAJ pic.twitter.com/3dMX2xAvDa

— . (@MFCKSTARBOY) December 21, 2020
I'm so weak 😭😭😭 Can't wait till she sees this @NICKIMINAJ pic.twitter.com/8hm9kJlcMf

— Tom Ken (@TOMMINAJKEN) December 21, 2020
I GOT THE FRIEND TOO WAT UPP BTCH‼️‼️🤡🤡 @NICKIMINAJ pic.twitter.com/RC9zI8DCrc

— Matthew Vincelet ᴺᴹ (@_mattpimpin13_) December 21, 2020
You see how much we love you?? @NICKIMINAJ

— ᒎᗩᎥᒪᗩᑎᎥ ᗰ. ❄️💗 (@JailianaMinajXo) December 21, 2020
One of the girls who got thrown into the text thread recorded a video of herself trying to clear her name. She was added to the group chat randomly and saw several celebrity iCloud e-mail addresses going around the room. The girl says she joined in on the fun, thinking it was all fake, but it turned out Nicki's e-mail was the real thing before all hell broke loose.
View this post on Instagram
The Barbz have reason to protect Nicki at all costs. She takes care of them whenever she can, as she's done recently through her Student of the Game fund. The program has Nicki help out kids facing financial obstacles, whether that be existing student loans or taking care of tuition fees.
One of those students who Nicki helped out, Artavion Cook, graduated on December 8 which also happens to be Nicki's birthday. The college grad posted a picture of his diploma on Instagram thanking the star for her generosity.
"Bachelor of Science in Biology. Chemistry and Psychology minor," Cook wrote in the caption. "This day is even more special because @NICKIMINAJ paid my tuition a few semesters ago, and today is her birthday!"