Nipsey Hussle's Estate Reportedly Gets Final Appraisal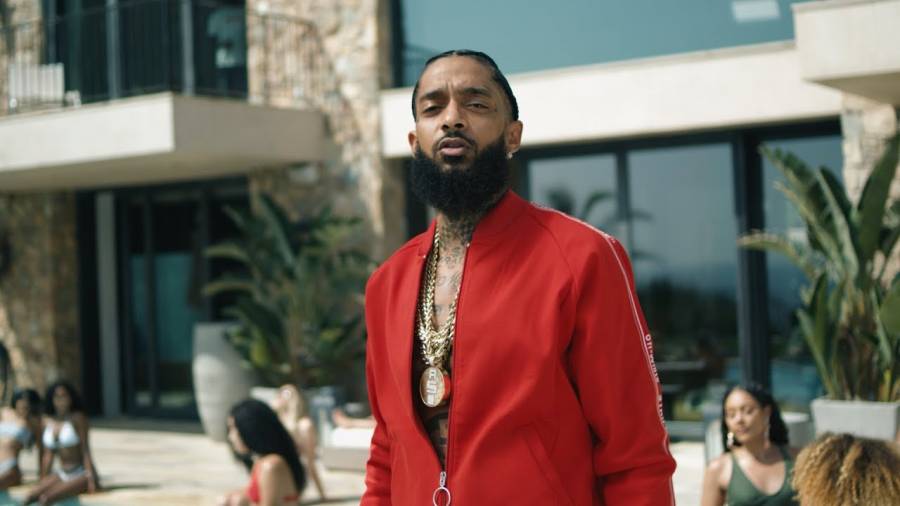 Los Angeles, CA – Nipsey Hussle was gunned down on March 31 outside of the Marathon Clothing Store in South Central, Los Angeles, leaving a gaping hole in the rap community that will never be filled. But prior to his death, the 33-year-old had already promised to take care of his family, especially his two children — Kross and Amani.
According to TMZ, that won't be an issue. On Tuesday (December 8), Neighborhood Nip's estate filed legal documents revealing the estate's final inventory appraisal is valued at over $4 million — $4,169,088.57 to be exact.
The bulk of Nipsey's money reportedly comes from his trademark portfolio, shares of companies he owned and personal items such as gold necklaces and Rolexes. Nip owned a 25 percent share of stock in The Marathon Clothing company worth roughly $271,000 and a 100 percent interest in All Money In No Money Out Inc., which is valued at around $2 million.
His trademark portfolio — which includes his name, voice, signature, photograph or likeness on or in products, merchandise or goods — is worth $913,000.
In April 2019, Nip's family rejected funds raised by retired NFL star Reggie Bush who started a GoFundMe page for them. He was attempting to raise $100,000 for Emani and Kross and even contributed $10,000 of his own money to get it going. But after hearing from the family, he took the fundraiser down.
After all, Emani and Kross were reportedly already set for life. Not only did he own all of his master recordings at the time of his death, but he'd also set up multiple trust funds to ensure his family would never need any assistance. Judging by the final appraisal number, Nip left behind more than a legacy of music.