Nipsey Hussle's Marathon Clothing Store Vandalized & Looted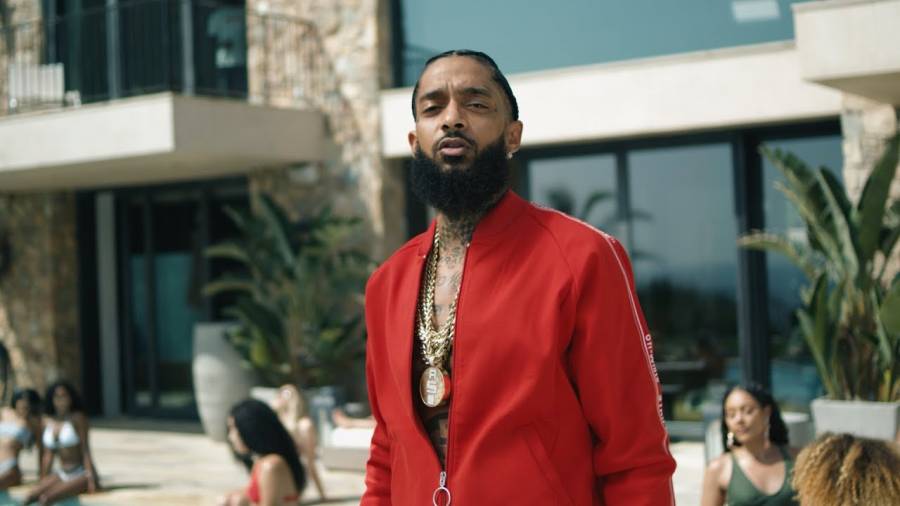 Los Angeles, CA – In an ultimate sign of disrespect, Nipsey Hussle's retail outlet in South Central Los Angeles, The Marathon Clothing Store, has reportedly been been vandalized. According to The Blast, a group of people smashed all the windows, looted the store and tagged graffiti on the walls and parking lot.
A video of the incident is currently making the rounds on social media and shows the aftermath of the vandals' handiwork. In the clip, the person filming the video is extremely upset and vows to to get revenge on the perpetrators.
"If I ever find out who did this, it's ugly for them," the man says in the post. "I swear to God, you can hurt somebody for this."
View this post on Instagram
The Marathon Store wasn't the only establishment hit — the surrounding stores in the plaza where it's located were also damaged. But as shown in the clip, people have already started cleaning up the mess in hopes of restoring it back to normal as soon as possible.
Needless to say, the incident stirs up a lot of emotions for Neighborhood Nip's fans. The beloved Crenshaw rapper was shot and killed at the same location on March 31, 2019 and the Slauson Avenue strip mall quickly became a makeshift memorial for him. The person believed to be responsible for the 31-year-old's death, Eric Holder, remains behind bars as he awaits trial.
Nipsey founded the Marathon Clothing Store in 2017. The store stocks clothing such as t-shirts, hoodies and hats as well as music. In May 2019, it was reported the store has made over $10 million in the wake of his death.