NLE Choppa & DJ Vlad Squash Beef While Teasing Lengthy Interview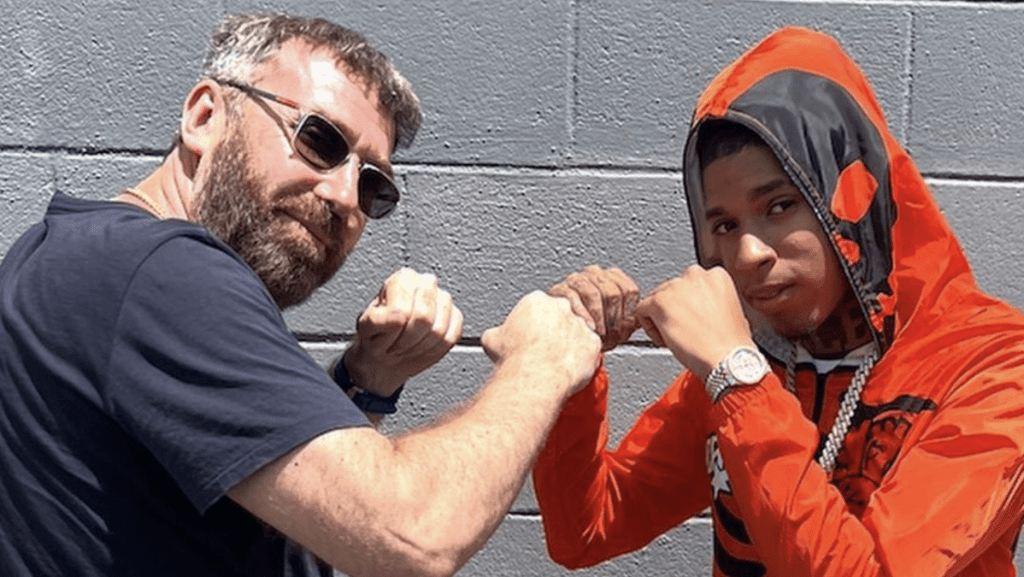 NLE Choppa and DJ Vlad have spent the last month hurling insults at each other on social media. However, there appears to been an armistice as both Choppa and Vlad recently got together to hash out their issues.
Vlad took to Instagram on Thursday (July 21) to share photos of the two of them together while teasing a lengthy interview with the "Shotta Flow" rapper. "The interview that nobody thought would ever happen. NLE Choppa on VladTV," he captioned the photos. "2.5 hour interview dropping soon."
View this post on Instagram
The first photo shows them in the signature fighter's pose with their fists up, while the second captures the duo sharing a laugh with DJ Vlad's arm around NLE Choppa's shoulder. Vlad should have no issue stretching this interview into a ton of content as their conversation lasted over two-and-a-half hours.
"That's 2 grown men who talked it out," one fan wrote in the comments. "Haters mad af it wasn't more serious."
The feud was ignited in June when Vlad shared an article titled, "NLE Choppa Says He Knows What Will Help Justin Bieber Following Ramsey Diagnosis." The Memphis native responded in the comments section calling him a "Chump ass n-gga." Vlad fired back, "Says the chump who claims he cured cancer."
View this post on Instagram
They continued to exchange shots as the beef spilled into July, with Choppa calling Vlad a "Vladimir Putin looking bitch."
"On my momma you lien. Vladimir Putin looking bitch," Choppa said, to which Vlad replied, "How am I lying when I never said I was talking about you – read my tweet. You're not the only snake oil salesman out there lying about curing cancer with fake overpriced herbs. Wanna be NBA YoungBoy looking bitch."
DJ Vlad and NLE Choppa Exchange Profanities pic.twitter.com/CgRKUX83JQ

— No Jumper (@nojumper) July 7, 2022