NLE Choppa Reflects On Working With 'Legend' 50 Cent As Tom Brady Dubs 'Many Men' Super Bowl Winner's Anthem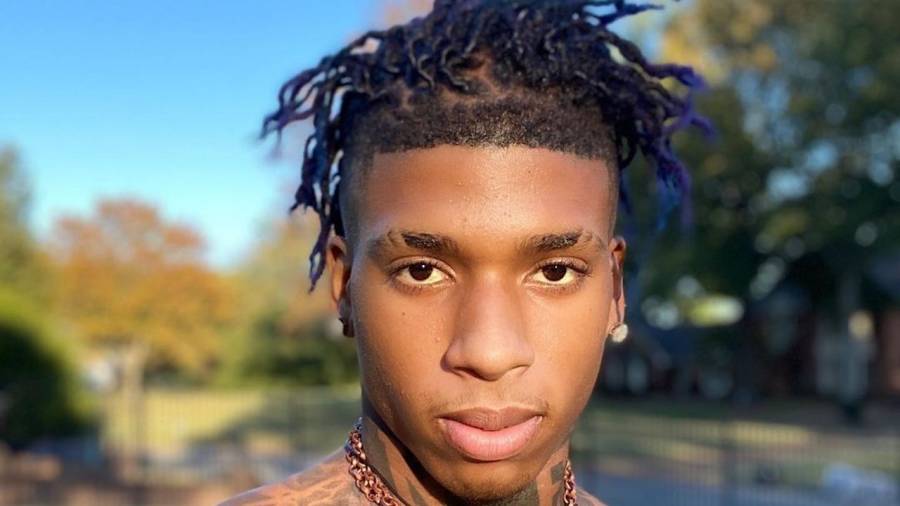 At just 18 years old, NLE Choppa boasts maturity well beyond his years. The Memphis native joined Fox Soul's The Mix Tuesday night (February 9) to chop it up with the crew and speak on his personal wellness journey, working with 50 Cent and much more.
"After I got out that meditation, I just started to realize everything was energy," he explained after trying to meditate for the first time. "I tried to smoke when I came out of my meditation and I ate some meat, and after I did that, I felt the same way I did before I meditated."
Choppa continued, "I started to realize what was making me think a certain way. I kid you not, I cold-turkeyed myself a few days later and I stopped eating meat. I told my friends if they was around me smoking weed, they couldn't be around me. I really started to cut a lot out of my life."
With Choppa getting his mental health in order, it's paid off for him with his music as well. 50 Cent took note of Choppa's ability and recently called on the 2020 HipHopDX Rookie Of The Year nominee to join him and emerging R&B singer Rileyy Lanez for Power Book III: Raising Kanan single "Part Of The Game."
The "Walk Em Down" rapper reflected on working with the Queens legend on the Power prequel single, which he called a "beautiful" experience.
"It was beautiful," he said with a million-dollar smile and mouth full of grills.  I'm just really thankful for the opportunity. He just hit me up like, 'I got this song for this TV show.'  I knew I had to step up to the plate and deliver on that one. I said I can't half-step or nothing. I was just blessed with the opportunity 0f working with a legend."
The love has continued to pour in for 50, as Tom Brady championed "Many Men" to be one of his Super Bowl anthems. Brady posted a series of photos to his Instagram Story following Sunday's (February 7) victory with one soundtracked by the Get Rich Or Die Tryin' staple.
"The winners theme is still many men," 50 said in reaction. "unstoppable."
View this post on Instagram